Next start date: 28 June 2021
395.00
6 months
Distance Learning
Overview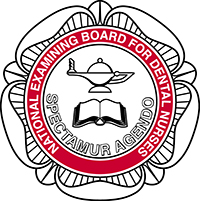 DNN is now offering the six-month NEBDN Accredited Certificate in Fluoride Varnish Application. This is a new NEBDN qualification and is purely distance learning. The courses consist of online learning tutorials, evening Zoom classes and a Record of Competence. There is no exam for this qualification.
The aim of this course is to provide accredited training for registered dental nurses to become competent and confident in applying fluoride varnish under the prescription of a dentist or as part of a structured oral health programme.
---
Who Should Apply?
You should only apply for this course if you are employed, qualified, registered, indemnified and:
Are able to meet the NEBDN record of competence requirements - See below.
Have access to one or more committed mentors/supervisors;
Have the self-discipline required to complete the course;
Have access to a computer and the internet;
Feel you are motivated enough to complete the course;
---
Entry Requirements
We require enrolment documents to enrol onto this course.
Please email This email address is being protected from spambots. You need JavaScript enabled to view it. the below enrolment documents:
Your GDC Registration;
NEBDN Service Level Agreement - click here
NEBDN Training Monitoring Form - click here
DNN Terms and Conditions - click here
DNN Service Level Agreement - click here
What the course will cover:
Clinical patient management, patient care, standards, communication.
Scope of practice, consent.
Delivery of the correct knowledge, content and application of Delivering Better Oral Health, together with an explanation of the use of evidence-based statements.
Principles of oral health education and promotion.
Dental anatomy in health and disease.
The aetiology of dental caries and dentine hypersensitivity and the mechanisms of fluoride in preventing these conditions.
A basic history of the use of fluoride in dentistry and the current evidence base for continuing to use fluoride in dentistry; including the recommendations for the application of fluoride varnish within the Delivering Better Oral Health Toolkit based on patients' age and risk factors.
The evidence base against the use of fluoride in dentistry.
Scope of practice and the role of the dental nurse in oral health promotion and fluoride varnish application.
Professional requirements for a dental nurse to apply fluoride varnish, including indemnity requirements, information required for an acceptable referral, working under direct access, and working as part of a public dental health programme.
Consent-gaining processes and how to handle refusal of consent.
Medical history review and identification of contraindications for the use of fluoride varnish.
Fluoride toxicity and how to handle a potential toxic dose being ingested.
How to handle anaphylactic reactions or other medical emergencies when working with patients.
Step-by-step procedure for applying fluoride varnish safely in practice.
Clinical note-writing skills.
Skills for reflective learning as a dental care professional.