Next start date: 4 October 2021
695.00
Flexible
Distance Learning
Overview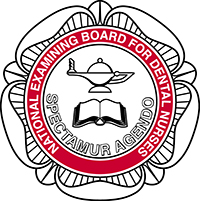 100% of our students passed the March 2021 NEBDN OHE exam.
The distance learning NEBDN accredited Oral Health Education course is suited to registered dental nurses who desire to become qualified oral health educators. The course is an excellent stepping stone towards retraining to become a hygienist. The course is comprised of online learning modules, a record of competence (which must be completed in clinic under supervision), and an online exam (held on Friday 11 March 2022 or Friday 9 September 2022).
---
Who Should Apply?
You should only apply for this course if you are employed, qualified, registered, indemnified and:
Have access to five of the seven specified patient groups (see groups below);
Are able to meet the NEBDN record of competence requirements - View here;
Have access to one or more committed mentors/supervisors;
Have the self-discipline required to complete the course;
Have access to a computer and the internet;
Feel you are motivated enough to complete the course;
Patient Groups
Pregnant/nursing mothers
Parents of preschool children (4 and under)
Parents of primary school children (5 – 11)
Adolescent (12 – 15)
Adult (16 – 64)
Seniors (65 and older)
Special Needs / Medically compromised
---
Entry Requirements
We require enrolment documents before you can enrol onto this course.
Please email This email address is being protected from spambots. You need JavaScript enabled to view it. the below enrolment documents:
Your GDC Registration;
Application - click here
NEBDN Service Level Agreement - click here
NEBDN Training Monitoring Form - click here
DNN Terms and Conditions - click here
DNN Service Level Agreement - click here
---
Exam Centres: Final exams are online.
Next exam date: Friday 11 March 2022
Friday 9 March 2022
Exams are held in March and September of each year.