Next start date: 6 September 2021
1805.00
12 months
Distance Learning
Overview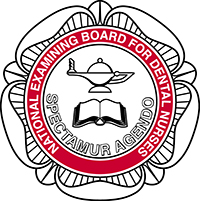 Course Overview
DNN is now offering the NEBDN fully accredited National Certificate in Dental Nursing. Course Brochure
This course is an online course, with highly recommended hands-on training days. The hands-on days are not compulsory. Our course includes excellent support, online interactive Zoom classes where you can meet and interact with other students, an online Facebook group, and two free coaching sessions with Dental Nurse Network's founder. Coaching sessions are designed to help you achieve your learning and future career goals. Students who pass the course (on their first attempt) will be given free access to our Level 2 certificate in patient care coordination.
The course is an online learning course comprising 12 compulsory online modules with highly recommended hands-on practical days for clinical skills, basic life support and OSCE preparation (dates TBC upon success in the written exam). It will run from 6th September 2021, in preparation for the written examination in November 2022 and the OSCE examination in January 2023. Each online module will be broken down into several 'bite-size' lectures.
The course is designed to cover the full NEBDN curriculum and comply with the GDC's guidance on Student Fitness to Practice.
As part of the course, you will also complete the NEBDN Record of Experience which will assess your practical skills in the surgery. You will be assessed by your practice supervisor, and clear NEBDN guidance will be provided for supervisors. Support from DNN staff will be available throughout the course to assist with any queries.
Entrance to the final examination will be subject to successful completion of the Record of Experience and the agreement of your course tutor.