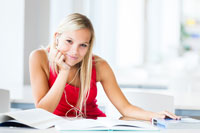 As of 1st August 2018 DCP's are not required to complete non-verifiable CPD. We have kept this page open for any nurses who are behind on their non-verifiable CPD (from a previous CPD year).
The links below will give you access to a wide variety of articles to count towards your non-verifiable CPD log.
Articles are regularly added to the site. Logging your CPD is easy. Simply record the date, the activity and the number of hours. One hour of reading is equivalent to one non-verifiable CPD.
---
Click here for a CPD log sheet
Click here for a CPD log sheet example
Click here for more information about CPD
---
It's a good idea to stay up-to-date with GDC publications and reading the information on their site can be logged as non-verifiable CPD.
---
More Non-Verifiable CPD Links: