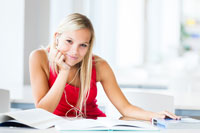 All members of DNN get free access to the non-verifiable CPD content on the website.
From our experience, nurses are often confused about non-verifiable CPD. This is because registrants are not required to provide certificate proof but rather a log recording your CPD activity. Completing your non-verifiable CPD is an opportunity for you to take personal responsibility for continual learning. You should select subjects to study which will enhance your practice and ensure you provide the best possible service to your patients.
It's very important we don't view CPD as a tick-box exercise but rather as the push we all need to keep our minds active and ensure best practice within dentistry.
The links below will give you access to a wide variety of articles to count towards your non-verifiable CPD log.
Articles are regularly added to the site. Logging your CPD is easy. Simply record the date, the activity and the number of hours. One hour of reading is equivalent to one non-verifiable CPD.
---
Click here for a CPD log sheet
Click here for a CPD log sheet example
Click here for more information about CPD
---
It's a good idea to stay up-to-date with GDC publications and reading the information on their site can be logged as non-verifiable CPD.
---
More Non-Verifiable CPD Links: