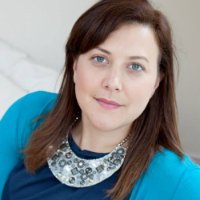 Felicity Cleaver began her career as a dental nurse at the age of 19. She initially had plans to become a general nurse but decided to get into dental nursing instead.
'I had always dreamed of nursing, as a child I wanted to be a paediatric nurse but as I got older I didn't think I would be able to emotionally deal with it. So when I saw an advert in the local paper for a Trainee Dental Nurse, I thought it would be perfect as I could become a nurse but the hours would be more sociable!'
'It was the patient care and contact which drew me into the job. I had never had any dental treatment done myself, so I had no idea what to expect. On one of my first days as a trainee dental nurse, the dentist asked me for a flat plastic; I had no idea what it was so I just found a flat piece of plastic and handed it to him! From that moment on it was a great learning curve and I loved every minute of it.'
Fliss completed her NVQ Level 3 in dental nursing, which is slightly different to the national certificate. The NVQ involved completing written records of experience. Examiners would visit Fliss' practice to observe her in each procedure, carrying out Infection control, charting, etc. At the end of the 18 months process, Fliss then sat an exam which was the same as the National written test. After qualifying as a dental nurse, Fliss then progressed into management, after taking on many different roles including Bottle washer, Receptionist, Treatment Coordinator and Trainee Manager. She is now Practice Manager of two private practices.
Fliss works for two practices in Surrey. The first is in Weybridge and offers General Dentistry, Implants, Orthodontics, Pain Management and Hygiene treatment. Three Dentists run five rooms, and they work alongside two Hygienists and three Therapists. The practice has a fantastic support team made up of three Receptionist, one Treatment Coordinator and five dental nurses.
'The practice is very busy; it has a real buzz which the patients love!'
Fliss' second practice is situated in Sutton; it offers Dentures and Implants predominantly. It has a general dentist who works two days per week and a hygienist who also works two days per week. The dental nurses at this practice have maximised their scope of practice and run Denture Clinics alongside two dental technicians.
'My every day consists of CQC, compliance, regular spot checks of treatment rooms, reception, one to ones with all my team members, reviewing diaries, finance and marketing. My role is very varied which makes every day different and exciting.'
Fliss's job consists of business, sales, marketing and compliance. She is also is head of a great and enthusiastic team. Across the two sites, Fliss has a team of five receptionists, two Implant Nurses, three Treatment Coordinators, two Clinical Nurses, four General Nurses, one Implantologist, four Dentists, three Hygienist and three Therapists!
'We do things a little differently to your average practice, our support team are a vital cog in the wheel, our nurses have been trained to perform extended duties which allow them to take impressions, Denture bites, x-rays, remove sutures, give OH advice, take photographs, shades and still they are learning more! As the scope of practice extends so do they.'
'I cope with my busy schedule with colours and highlighters! I keep myself extremely organised. To do lists help immensely. I also pride myself on good delegation. I am lucky that my team are so supportive.'
Fliss is still registered as a dental nurse and occasionally steps in as a nurse in her practices. This means Fliss regularly updates her CPD.
'I keep up with CPD and will always stay registered as a dental nurse as I believe it gives me great insight and understanding as a manager. I have a great appreciation for what all dental nurses do; this makes me a better manager. Now and then I do step into the role of the nurse, receptionist or treatment coordinator. I believe that the best way to run a business is through inspiring leadership, motivation and good old hard work, so if that involves rolling my sleeves up and getting stuck in I will!'
Fliss' top 5 tips for dental nurses wanting to pursue a career as a Practice Manager:
1. Ask questions, don't be afraid to ask for advice.
2. Make the business your business.
3. Be enthusiastic!
4. Go the extra mile.
5. If you don't ask, you don't get!