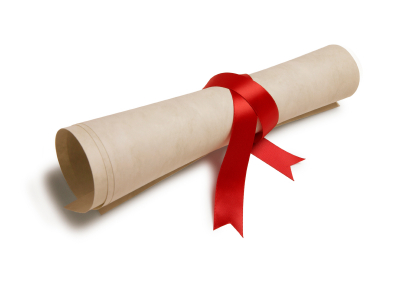 My dental nurse story starts from ten years ago when I was 18 years of age, undecided what I wanted to do after studying towards a nursing diploma and decided I wanted to go into work, I came across a trainee job advert for dental nurse recommended by my mum who was also a dental nurse.
I went to two interviews and was offered both jobs and took on the one in a busy practice in a town called Runcorn, straight away I quickly got the hang of a dental nurse role and worked on reception alongside the practice manager and decided to do my dental nursing qualification. Then it wasn't compulsory but I wanted to do it right away. I worked full time and each week I would drive to Liverpool to Aldertraining to do my nursing certificate, being so eager to get passed I fast tracked my course and put my exam forward and got top marks for my portoflio. I then herd about other career options and was particularly interested in becoming a dental hygienist so this was my next step to look into once i had my dental nurse certificate.
I made friends with a girl at college who recommended me for a job in a private practice, which I went for. Working in a private practice was so different to the busy NHS practice and enabled me to see some specialist work. Six months later after I qualified I bought a house in the area of Warrington where i searched for work.
I can across the dental Academy, a specialist referal practice, i wrote to them and got an interview, there were no vancancies but i was told that they really liked me and would get in touch as soon as something came up. Two months later I got a call and started training as a specialist dental nurse gaining skills and learning so much more. I worked alongside the perodonist and closely with the hygiene department, because i was interested in becoming a hygienist I attended all the hygienist courses and perio courses that were available and attended lectures so I got an idea of the dental hygienist role. I then worked with the implantologist and joined the implant team which was an exciting demanding role, and gave me even more dental nurse skills.
The next year I worked with the orthodontist specialist learning about bracework and invisible braces , and heard about the role of dental therapist in orthodontics which also interested me into further study. At the dental Academy I also worked with specialists in endodontics, at this point in my career i felt i wanted to do more. I had learned all types of surgical proceedures and felt ready to do some post qualifactions to push my career forward. I asked the practice I worked in if I could do my radiography course but had to wait for other nurses to complete theirs for a year so I took a brave decision to take a year out independantly to Australia. I was so nervous but thought it would be a great experience to work out there doing dental nursing practising my skills and seeing another part of the world. So I did.
I wrote to my boss and explained that i would like to give plently of notice and would love to come back on my return, he was so supportive as were all the team. I got excellent references and by three months I saved and packed my certifcates up and off I went to Australia on my own at the age of 22. I had the most amazing experience of my life, it was hard work but has been most rewarding and I am so proud of myself for having the coursage to do it on my own. I started in Sydney and signed with an agency and within weeks got work everywhere. Once I was on my feet I gained contacts and travellled around the whole of Australia from Sydney to Perth, down the east cost and all over western Australia. I worked in so many different types of practices made friends and got so many job offers, along with offers of sponsorship to stay in Austrailia permanent. I worked with general dentist, hospitals, private hospitals, special needs, and also worked with high risk patients and got offered the opportunity to work with the indiginous in central Australia, teaching the aboriginal community oral health education.
This was a something I decided I wanted to look into once I returned back to the UK and plan another trip out to do some charity work with dental professionals. After working for the year in Australia I decided I wanted to come back to the UK and do some more study. I wrote to the dental academy where i previously worked and was offered my job back immediately and was delighted. I bought a car with all my tax back earned from working in Australia and started two days after I came home still jet lagged. I got myself a lovely little apartment where I am still happy living in and decided to do a post qualifcation.
Still having to wait to do the radiography course I asked management in my work place if i could get my oral health certificate but they were not keen and I thought it would benifit, so i used all of my hollidays and funded the course myself and went to Liverpool university and now i have just completed my course whilst at the same time i took on a second job to fund it and worked for the community as a bank nurse working weekends, along with 4o hrs full time at the dental academy.
Part-way through my course I was then told I had a place on the radiography course at Manchester university, so i did that also. I wanted to write this story because I have managed to hold a full time job (working saturday also),do two post qualifications,oral health education and radiography and work sat, pm's and sundays in the community as a bank dental nurse just so I can fund my post qualifications. Two weeks ago I finished all exams and im so happy ive completed all the work.
I would have loved the support from my work place for my oral health education course, as I had to use my hollidays and some funding would have really helped me, but unfortunately because I work in a private practice their are no benefits when it comes to funding and now its hard work living independantly and having to pay for cpd courses and registration fees,It would be nice to see more support for dental nurse who want to get post qualifcations to move there career forward without the cost.
I used my holidays and now I have to work on call also on a rota, It would be lovely to see a change in pay for us dental nurses who work late, pay for courses, pay for cpd and work weekends and on call also. Now i have gained my post qualifications im looking forward to changing my role again and moving my career forward. I think dental nurses work so hard- we need to hear more about support and I feel the dental nurse network site is the future for dental nurses, its great for sharing experiences and getting advice.
G Powell