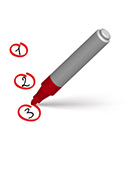 We are always excited to welcome new members to the Dental Nurse Network, and we want to make sure that your access to our network is easy, informative, useful and hassle free! We wanted to inform new members and remind existing members that it is paramount that you enter the correct information when signing up with our site.
When registering and joining Dental Nurse Network new members must remember to fill in their details fully and correctly. You must make sure you enter your full name.
This includes your first name and your second name. Please remember to use capital letters for the first letter of each name or where is necessary, for example: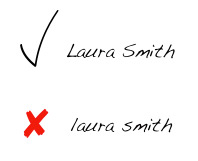 The name you input is the name which appears on your CPD certificates! Therefore, if your name is not filled out correctly, your certificates will not be valid. You can use and add middle names if you deem this as necessary. Your username is different, and you can use what you wish to sign in to the site. For members who have already signed up and have not used the correct format or have used a nickname or something similar, you must change this. Please log in and click here to learn how to amend your name. This will mean that your correct name will be presented professionally on your CPD certificates.
Many thanks,
Sophie Kalinauckas
DNN Editor