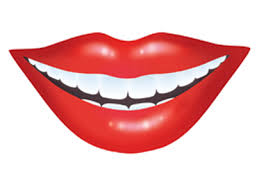 It's here again!
From the 16th May to the 16th June, National Smile Month is back! This year, wouldn't it be fantastic if we, as dental nurses, can not only get involved ourselves but can really encourage our practices to do the same? It would make a great team activity.
National Smile Month is a great opportunity for practices to bring a bit of fun back into the working week as well as helping to inspire our patients to start looking after their smiles again.
We can also promote good oral health through our personal spheres of influence, including our friends, family and social followers.
Since the pandemic, I have noticed that so many patients' oral health has deteriorated. Here is our chance to try to bring that oral health message back to them.
There are some fantastic free resources available on the National Smile Month website, including:
Week-by-week posts for yourself and your practices to post on social media platforms;
fun activities and competitions;
posters and digital guides for better oral health;
podcasts;
logos and footers to use in your emails.
See: https://www.dentalhealth.org/Pages/FAQs/Site/national-smile-month/Category/free-downloads
How about having a competition for your child patients to see who can make the Smiley Monster? Or perhaps you would like to have a Smile Selfie station at your practice?
Here at Dental Nurse Network, we would love to see and hear how you use National Smile Month to motivate your patients and the team you are in to keep smiling. Why not tag us on Facebook or Instagram to let us know what great ideas you have come up with?
Written by Stephanie Carter