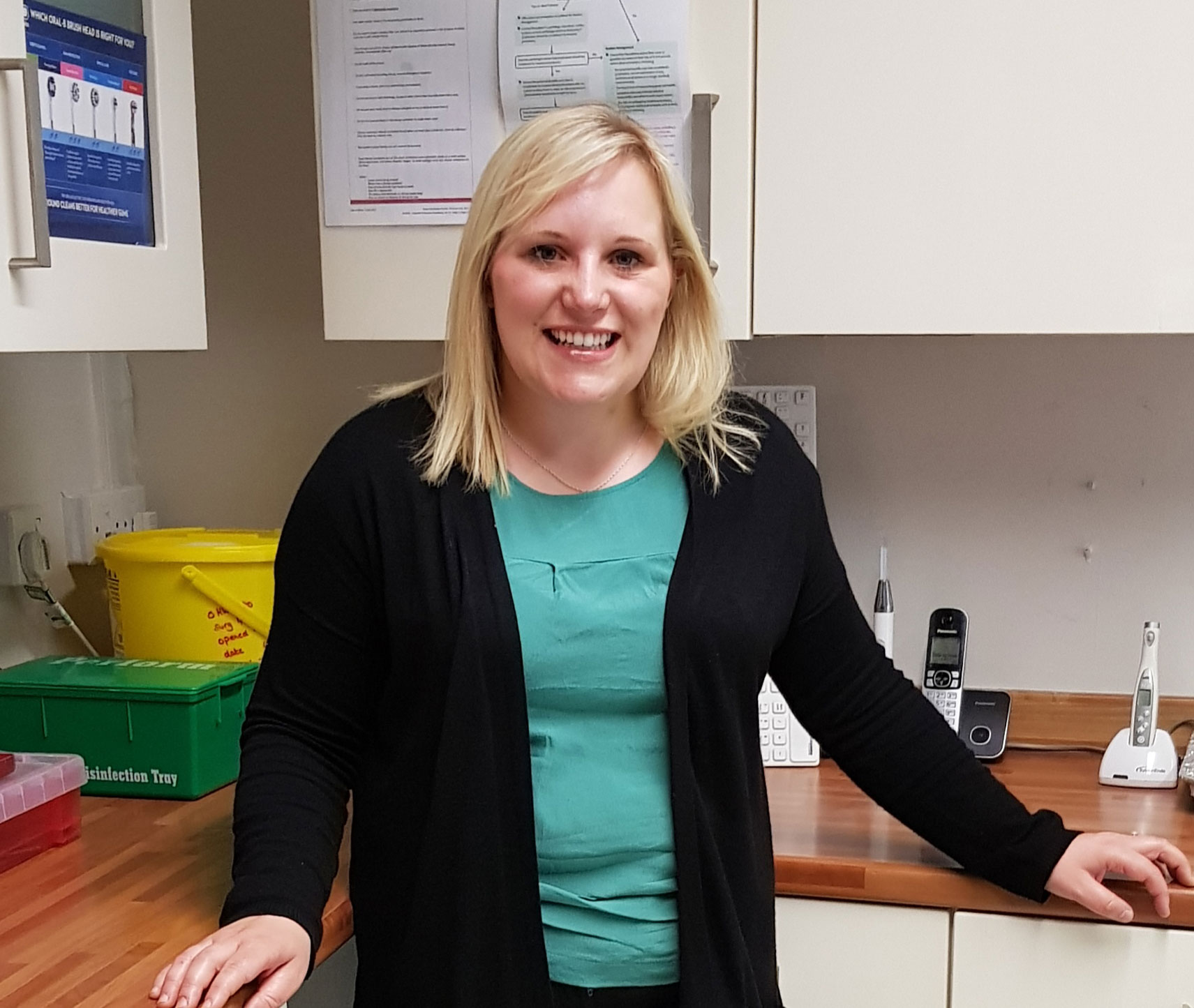 Many of you will know me as a tutor on various courses offered by Dental Nurse Network or as the quality assurance lead for the oral health qualification, but I'm also practice manager of a five-surgery dental practice. I'm writing this article because I'm aware that there are many nurses out there who want to progress in their careers and become practice managers but who have never been given the opportunity. I wanted to share my story with you and tell you to never give up hope.
Here's some background information about me: my name is Emma, I'm in my early thirties, I'm married, and I have a little girl. I have always been very career-driven, but for a long time I wasn't sure which path to take in dentistry. I qualified as a nurse in 2008 and have worked in dentistry ever since. I remember that when I was at college I saw this quote from Nelson Mandela: 'Education is the most powerful weapon which you can use to change the world'. This has always stayed in my mind, and over the years I have completed numerous post-registration qualifications, including fluoride application, oral health education and impression-taking. I have also completed my teaching, assessor and Level 4 quality assurance qualifications.
I really loved working as a dental nurse and got on very well with the dentists I worked with and the patients I treated, but there was something missing. I felt like I wanted to be challenged when I went to work each day, and eventually that stopped happening with nursing. One night, I was looking at different options and decided that I would complete the management course with Dental Nurse Network. I soon realised that there was more to management than I had originally thought, and I was really intrigued by the idea.
One day, I had a bad day at work. I went home and looked on the jobs website Indeed. As a nurse, I had always had additional roles and responsibilities, but I had never had the formal role of manager. Anyway, I saw a post for a practice manager near me. I will be honest; I thought about applying for the post for several days before I finally applied. Eventually, I decided that even though I didn't think I would ever get the position, there was no harm in trying. I didn't hear anything back, and after a week, I just thought oh well, it wasn't meant to be.
Around two weeks later, I got a call asking me to go for an interview. I was so pleased with myself and flattered that I had even been considered. As soon as I got there, I just knew it was the job for me. Even though I didn't have the full experience of being a manager, my new employer was really impressed with the format and detail of my CV and my enthusiasm to learn.
Since that point, I haven't looked back. Yes, my job is stressful some days, but I wouldn't change it for the world. I enjoy going to work each day and the challenges of making a difference to patients' experience at the dentist, meeting all the legislative requirements, and making sure that all my staff enjoy their roles within the practice.
It's fair to say that I have worked really hard to get where I am today with my career – I've completed a lot of additional training committed many hours to professional development – but I'm a big believer that hard work will always pay off.
So, my advice for anyone who wants to go into management and doesn't know where to start is to make sure you update your CV and focus on all the positive contributions that you make as a dental professional. Here are some key advice points:
Keep up to date with all relevant legislative developments. There are many social media sites now that discuss different topics, and you can also keep up to date through courses or CPD (continuing professional development).

Complete additional courses such as those in management, audits, HR and decontamination. The role of manager varies so much that it's important for you to understand all its different aspects.
If you are asked to undertake any additional roles at your current practice, make sure that you complete them to a high standard and that you have fully understood what you are required to do.
Be diligent and ensure excellence in the work you do and courses you complete.
Have an attitude of giving your best to your workplace rather than doing the bare minimum. This is an attribute of a leader.
Learn about leadership and communication; these skills are essential to career progression.
Be organised. There are so many documents to keep up to date within dentistry now that this is essential.
Use your personal development plan (PDP) to its full potential so you can identify your strengths and weaknesses and can plan and complete your training accordingly.
Build a good employment history; good references will help you achieve your goals.
Have a positive, can-do attitude.
Don't be disheartened if you don't get considered straight away; if you are unsuccessful, ask for feedback about your interview so you can improve on this skill in the future.