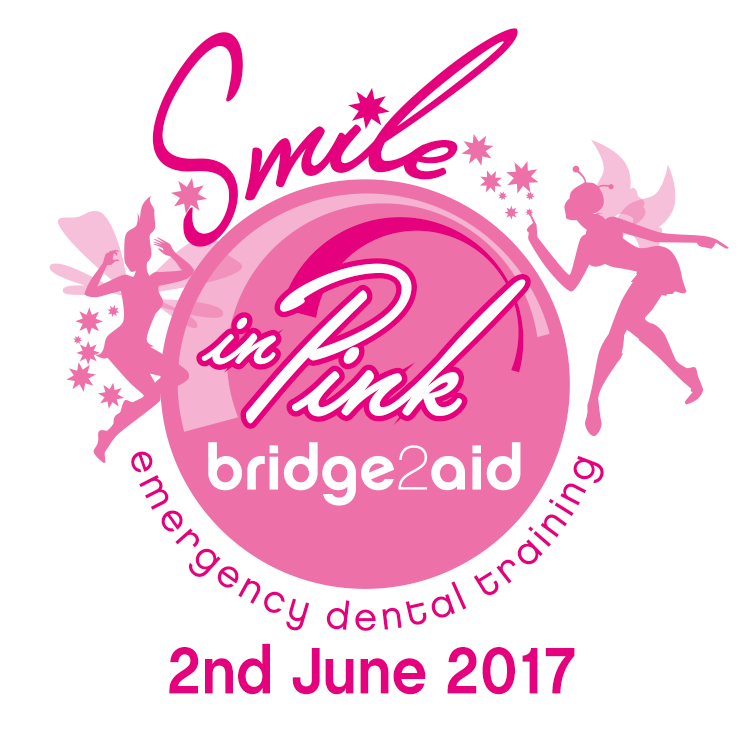 Bridge2Aid are inviting all supporters and friends to join forces once again and participate in Smile in Pink Day. As you may know, Smile in Pink is our national fundraising day to raise both funds & awareness for millions of people in East Africa without access to safe emergency dental care.
This year Smile in Pink Day will take place on Friday 2nd June. Plans are already underway to make 2017's event bigger, better and more meaningful for everyone by bringing some fairy magic and fun to the day. The concept is simple - all you have to do is get your pink on with fairy wings and fairy cakes and fundraise whatever you can. Monies raised will fund emergency dental training programmes for rural health workers in the developing world –so they can provide life changing dental care to their communities.
Everyone who participates this year will receive two cupcake recipes from Lorraine Pascale as well as a chance to win a copy of her book BAKE. We also will be selling fabulous sparkly pink wings to help you get your fairy pink on!
Contact bridge2aid to register for your wings, fundraising kit and Lorraine Pascale recipes.
Download further information here or view online.