It's a problem every dental practice has encountered at some point: a busy schedule means patients have to wait a few weeks before starting their treatment plan and, while they wait, they have second thoughts. Having a good uptake of treatment plans is meaningless if most of those patients never go ahead with the agreement.
If they don't feel confident they have made the right decision, or didn't feel they were in control of what was being arranged for them, that cooling off period can be all they need to make them change their minds. Not only does this mean their treatment is disrupted, it also puts the practice at risk. However, there is a solution.
Clinical treatment coordination not only helps to increase practice profits, it also creates a very different outlook and instils a sense of motivation and confidence in the nursing team, which can only benefit patients.
Encompassing the roles of TCO and dental nurse, clinical treatment coordination is ideal for competent and experienced nurses who have more to give, but who struggle to find the right way to do so. They are given the chance to step out from behind the dental care and take an active role in providing high quality patient care; meanwhile, dentists and practice managers find a way to retain a valued member of staff who might otherwise look elsewhere out of frustration or boredom.
In practice, a clinical TCO can be the first person a patient meets at their initial consultation to discuss appropriate treatment. They will then have a shorter consultation with the practitioner who will carry out the recommended work to assess suitability, before the clinical TCO steps in again at the record-taking stage. He or she can ensure essential records such as silicone impressions and photographs are taken, as well as getting the correct consent forms and finance arrangements in place for treatment to begin.
Effectively, the clinical TCO can create a much smoother journey for the patient from their first contact with the practice to the completion of their treatment – which is best for them as well as being good for the practice.
Dental practices already have to invest a lot of time, money and effort in CPD for their staff, but they don't always see a return on that investment. For dental nurses, radiography and oral health education are extended duties which often follow on naturally. When you add in photography and impression-taking, they can suddenly take a much more significant role in each patient's treatment.
Not only does this increase the skills they have and their job satisfaction, it also releases a huge amount of diary time for the dentist, creating more availability for patients – and ultimately, a worthwhile return on the investment made in their training.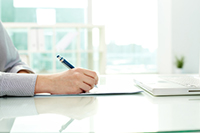 Want to write for Dental Nurse Network?
Published articles are rewarded.
Send your CV to This email address is being protected from spambots. You need JavaScript enabled to view it.