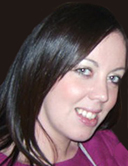 When did you first become a dental nurse?
I first became a dental nurse in 1998. I had always had an interest in dentistry. I didn't feel like I was very good at school so I applied for a job as a dental nurse when I was sixteen. I trained with my practice for two years and eventually became qualified. I am from Ayrshire in Scotland.
What led you to dental nursing?
My interest developed from my own experience of going to the orthodontist when I was younger.
What made you think or inspired you to study further?
When I was a dental nurse I completed a variety of different postgraduate qualifications and I reached the point where I felt I had progressed as far as I could in my present role. I had completed my National Health qualification in 2000, my Oral Health Education qualification in 2002, my Dental Radiography qualification in 2003 and my Extended Duties, Fluoride Application in 2010. I thought to myself: if I've come this far then I should keep going! I then found the course I am on now at Carmel College in St Helen's, Merseyside. I applied and after a successful interview, I was accepted. It is a unique course, as it is a course which offers access into dentistry. You only need to have 5 GCSEs at grade B or above along with work experience to apply. They guarantee progress into year one at Liverpool Dental School as long as you achieve the 70% overall year mark.
What support did you have in this process?
To be honest, I did it all on my own. I did it all myself because I wanted to do it this way but I still had encouragement from my peers. I didn't feel like I wasn't good at school but I know now that that was not the case, I just didn't apply myself. However, with dental nursing I found something I was good at and wanted to keep going. Practices didn't ask this of me, I did it because I enjoyed it and wanted to prove to myself that I could. My husband is my greatest support and has been there through all my decision making and has moved to Liverpool with me.
Can you tell me a bit more about the course?
This is a year long course and its title is: The Foundation to Health and Veterinary Studies, Year Zero Programme. I originally didn't have the correct entry requirements for the course which consisted of five GCSEs with B Grade or above. So I had to leave my practice to upgrade my GCSEs at a college in Scotland first of all. Maths and English were compulsory along with three others. Applicants with A levels are not normally considered for this route. The course is a really diverse, with lots of people from different backgrounds. The course only takes three people each year for the dentistry route. In my class there are ten people wanting to get into medicine and there are five others hoping to get into veterinary school. There are three of us doing dentistry and I'm the only dental nurse this year. One used to be a bank manger and the other a manager of Sky TV. The institution is really keen for dental nurses to do the course as they have a lot more background knowledge and experience. It really is a brilliant course. It isn't as competitive as applying straight to Dental School. If I hadn't have found this course I would have had to have completed five A Levels and applied through the conventional route, directly to the Dental School. I finish in May and providing I pass, I will then go into my first year at Liverpool University to study Dentistry, BDS in September. My degree will be five years. I've had to pay for the course myself but it has been well worth it.
What helped you make the decision to go for the course?
It was all about having the confidence to follow my ambition. I'm lucky I've figured out what I want from life. A lot of people drift along in life with no direction. I have found what I want to do, and I'm so lucky to have been given a chance to do it. Whilst at college in Scotland I was nominated for Student of the Year when I was updating my GCSEs which also gave me the confidence to go forward.
How did you find out about the course?
I did some research, after someone had told me about an access course in Glasgow, but it didn't offer guaranteed progression upon completion. I then found one which did and this meant it made it worth moving from Scotland for. Liverpool was the Capital of Culture in 2008 and I really like it here, people are really friendly and I've never met such enthusiastic lecturers.
What advice would you give to other nurses wanting to get into dental school?
It takes a lot of hard work and effort. Often sacrifices have to be made but if you really want it, you should just go for it. The course I'm doing is not very well known and not very well advertised. I want more people to know about this course. It is a really excellent programme and the course director, Carmen Nunez is brilliant. Other than that, I'd say that determination is what you need along with loads of motivation. You need to know what you want and be really sure. It has been a big step and long process but from my experience so far it is well worth it. I should be qualified in 2018 when I'm thirty seven. It is never too late to go after what you want!
Visit http://www.liv.ac.uk/study/undergraduate/courses/foundation-to-health-studies-year-0/overview/ for more information about The Foundation to Health and Veterinary Studies Year 0 Programme.
Written by Sophie Kalinaukas