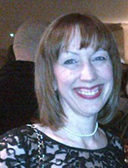 What's your role?
I am a dental nurse.
When did you first become a dental nurse?
I was originally a registered general medical nurse. I then had to leave nursing as I became ill with cancer. It was a very difficult time but I recovered and decided that I wanted to go back into health care.
However, I didn't want to go back to nursing so I decided to become a trainee dental nurse. After everything that had happened I didn't want to go back into hospitals. If I had returned to nursing I would have had to have completed a Return to Nursing Course and I didn't want to this. I wanted to go into a different branch of health care.
Would you say you preferred being a nurse or a dental nurse?
Definitely a dental nurse.
Why?
I love being part of a team. You get great satisfaction out of seeing our care make people feel better, helping them have a more confident smile. There are so many ways we can help people and I find it very rewarding being a dental nurse. I absolutely love my job. It is the best job I've ever had. I love that I make a difference to people's lives. One patient, recently had implants and this changed her life. People don't realise just how much this can affect people.
What do enjoy least about dental nursing?
Odd time pressures. You can be very busy sometimes, it would be nice to have more time but I guess everyone feels that way in life!
How long have you been in your practice?
Just over a year now. I joined in November 2011 and became fully qualified in June 2012.
What sort of treatments does your practice do?
It is a Private Practice. We carry out general, routine dentistry and we also do implants. We have two hygienists on our team so there is a strong emphasis on prevention and oral health at our practice. I started off in a combined NHS and Private Practice. I had been a patient at this Practice, for twenty seven years in fact. It was very familiar to me and it had always had a really good reputation. My husband was having an appointment one day and he noticed they were looking for a dental nurse. This is how my job came about!
How are staff treated within the practice?
We are really looked after, we're very lucky. The boss has been in the practice for thirty years now. He looks after us so well that people don't really leave. It has a really friendly, family orientated atmosphere. Our boss loves his patients and I think this attitude comes from the top and feeds down to the nurses. It is a lovely atmosphere to work in.

What advice would you give to dental nurses who may not be happy in their jobs?
There are lots of things dental nurses can do. My boss is paying for me to do my Oral Health Education qualification. There are lots of ways you can improve your job, if you are supported then go for it.