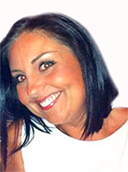 What's your role?
At the moment I work at a single handed practice. I am the Lead Nurse and the Infection Control Specialist.
How long have you been a dental nurse?
I've been a dental since 1992, since I was sixteen. I've never really had a career break from dentistry. I did go into teaching for while.
I worked at the same practice for sixteen years but then my dentist retired. This is when I decided to get some training in teaching. I did around twelve months but missed being in the surgery so much I had to go back.
How did you get into dental nursing?
When I was sixteen and leaving school I originally wanted a career in travel. I had a place at my local college to study but I heard through a neighbour that our local dentist practice was looking for a trainee nurse and I just decided to go for it. I actually fainted in my interview because I was so nervous. The dentist got me a drink and told me to come back the following week. I did, I got the job and I loved it from the first day I started. When I left school I never thought I would go down this career path but now I know I will never do anything else. It is not because I'm stuck but because I love what I do. We do have some taxing patients and things can be difficult but I find this all the more rewarding.
Can you give me any examples?
We have a young girl of twenty three at the moment, who has to have twelve upper extractions and when you see cases like this you think: this shouldn't happen. The girl was frightened of coming to the dentist. There is so much we can do these days to stop cases like this. I feel totally confident in any situation now that may arise in my surgery.
How long have you been in your practice?
My first practice I was at for sixteen years. After my brief teaching gap I have now been at my new practice four years in june.
What sort of treatments does your practice do?
We are a typical, core NHS focused practice. We don't really do much cosmetic work. We're situated in quite a deprived area in Liverpool and the dental health in this area is not so good. Our practice therefore, focuses on education, especially aimed at young mothers. We also carry out extractions for a wide age of people. No two days are ever the same. Rather than the cosmetic side of dentistry we are pretty much at the other end of the scale.
What makes it different to other practices you have worked in?
Both practices I have worked in are pretty similar and are run in very similar ways. My practitioner now isn't in it for the money, he's in it to benefit the people in our area. The practice does not focus on looking pretty and polishing brushes. Everyone who comes in, nearly 90 % of patients are quite frightened of the dentist and haven't had a good history of visiting the dentist. Our practice aims to help these patients feel at ease and valued. People always talk about horrific tales about trips to the dentist but if people have a good experience, they come back. My current practitioner has really changed the attitude of the whole area since he has come in.
How are staff treated within the practice?
Very, very well! It makes a massive different. Often, a lot of nurses are intimidated and are put off by dentists. It can be said that many dentists are stuck in there ways. However, my dentist has been so supportive, has put me in a massive position of trust and has supported all my training and courses to gain my qualifications. Rather than the 'us and them' scenario, I have found that in our practice getting on with our dentist has been so rewarding on both sides.
What advice would you give to dental nurses who may not be happy in their jobs?
You should speak to your dentist in confidence and explain why you are not happy. You might feel bored but there are so many courses that nurses can take now to develop their careers. Many years ago nurses were just assistants to dentists, now nurses are getting their own role. We have put our stamp on dentistry and we are being recognised in the party of our profession.