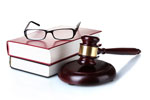 The 30th of October marked a change in General Dental Council (GDC) fees for Dentists and Dental Care Professionals (DCPs). The fee for dentists has increased by £314.00 and the fee for DCPs has decreased by £4.00.
Nurses and other DCPs have been delighted by the news that their fee will not be increasing by £8.00 as was previously proposed. However, there has been an outcry from dentists - their association, the British Dental Association (BDA), is now taking the GDC to court. Read more here.
The GDC's decision followed a careful analysis of more than 4,000 responses to a consultation which ran for a nine week period until 4th September 2014.
GDC Chief Executive and Registrar, Evlynne Gilvarry said:
"We will continue to seek efficiencies in the way we work but significant savings will require wholesale change of our outdated legislation. We will continue to press vigorously for a completely new legal framework, and meanwhile, we are working to achieve a significant interim legislative* change which will improve the way we deal with cases at an early stage and reduce costs.
In addition, as the number of complaints we receive is a key driver of costs, we are committed to examining why complaints are increasing and what we, and the dental sector, can do to reduce these."
The new fees must be paid by dentists by 31st December 2014 and by DCPs by 31st July 2015.