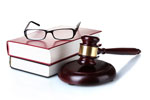 Opposition to the General Dental Council is gathering momentum, as the dental profession reacts to the proposal to increase the Annual Retention Fee.
The rise has met with industry resistance since it was proposed on June 30th, but the General Dental Council (GDC) say the increase is essential to cope with the rising numbers of complaints.
You can read our guide to the ARF and the GDC here.
Dentists, who are facing a 64% hike in their annual fees, say it's unfair to pass these costs on to them. The rise has also proven unpopular with dental nurses, who will be asked to pay an extra £8 per year.
Those against the increase would prefer the GDC to lower its expenditure instead of raising fees for registrants.
They believe the GDC could cut costs by streamlining its complaints department to allow a faster resolution of simple cases. It's been suggested that the current process wasted money by clogging the system with minor complaint, and that many incidents could be dealt with locally for less.
The industry also reacted angrily to an advert placed in The Telegraph for the GDC-funded Dental Complaints Service, which encouraged patients to complain if they weren't "completely satisfied" with their treatment by private dentists.
The cost of the promotion remains unclear, but some felt it was unwise for the GDC to spend money encouraging further complaints in their current situation.
The advert is part of a long-term campaign created in response to criticism from the Professional Standards Authority. As part of their business plan for 2013, the GDC committed to "develop the role of the DCS" by carrying out further promotion. The Dental Complaints Service was created to deal specifically with private patient complaints.
The protests have spread to Twitter and Facebook, where an anti-GDC group named 'The_Project' has attracted almost 5000 likes. Some members have posted open letters to the GDC threatening to refuse their payment, while others have called for the council to be reformed.
Whether you support or oppose the rise, it's not too late to make your voice heard. The GDC's consultation will be available on their website until September 14th, and their conclusion will be announced soon after. They are encouraging submissions from all dental professionals, so get in touch and make your opinion matter.