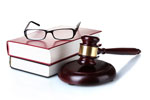 Due to the recent sharp increase of complaints received by the General Dental Council, the Department of health has come under immense pressure to action a change in legislation to enable more succinct and efficient processes to deal with these complaints, which have risen by over 100% since 2011.
The beginning of 2014 saw almost a 6% annual increase in complaints compared to 2013.
Amending this legislation would require a Section 60 Order (Health Act 1999), which the Department of Health stated they would publish this week. In addition, the changes to the current legislation of 'The Dentist's Act 1984' would also see the introduction case examiners; specialised professionals whose purpose is to reduce complaint handling times, thereby reducing costs whilst maintaining protection of patients.
It is expected that the Order will be in place by May 2015.
Another Section 60 Order will also detail a mandate on which a healthcare professional's registration is contingent. This Order will make having the correct level of indemnity or insurance a prerequisite for registration.
Intentions to execute yet another Section 60 order by the Department of Health have also been highlighted with regards to dental professionals wishing to work in the UK from within the European Economic Area. This Order would seek to re-appropriate language requirements for prospective dental professionals overseas.