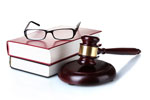 The legislation, under which the Health Professional Regulators operate, has been subject to intense scrutiny, following the Queen's Speech (2014). A call for the reformation of these laws has increased, due to a perceived 'failure' by the Government to legislate the HPR, as previously 'pledged', as observed by the General Dental Council earlier this year.
The GDC's role is primarily to safeguard patients and handle complaints, but such processes are now being strained due to the somewhat archaic and uneconomic legislation currently in place. As a result, the GDC are largely unable to process complaints effectively, at a time when instances of complaints are growing exponentially.
Yet a Bill drafted by the Law Commission detailing such reforms, is still waiting to be reviewed by Parliament for approval, with some speculating that issue will not come to light until after the election. Ironically, this delay exacerbates the very issues the Bill seeks to solve-most notably patient complaint processing times and investigative action into cases of malpractice. The dental profession's numerous requests to the Government to instigate changes using a Section 60 order that would make patient related processes far more economic and effective; potentially quashing a £2 million expense imposed upon the dental profession, have gone unaddressed so far.