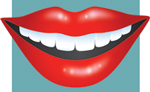 The 19th May 2014 once again saw the start of National Smile Month. The unique sign was "smiley selfies" of various dental professionals popping up on social media platforms and in the dental press. But what is National Smile Month all about?
National Smile Month is run by the British Dental Health Foundation (BDHF), which is a UK-based charity. The event dates all the way back to 1977. When it was originally launched, it was just a week-long campaign. However, in 2006, due to its success, it was extended to become a month-long campaign. It now runs from 19th May till 19th June.
The aim of National Smile Month is to improve public awareness of oral health with three key messages:
•

Brush your teeth twice a day with a fluoride toothpaste;
•

Visit the dentist regularly - as often as they recommend;
•

Cut down on the frequency with which you consume sugary foods and drinks.
All dental and health professionals can take part; as can schools, colleges, nurseries, and community groups – in fact, just about anyone who is interested in oral health.
GET INVOLVED, HAVE SOME FUN
Register at www.nationalsmilemonth.org - you'll be sent a guide to National Smile Month, and five smileys. Take a "smiley selfie" and help to spread the message, and to educate our population about the importance of good oral health.
But don't stop there! There is so much more you can do in practice and the community to spread the word. This is the ideal time to create dental awareness - not just for good oral health, but also to promote your practice and services. Here are some examples:
•

Go out into your local shopping centre to engage with your regular patients and get to know potential new ones.
•

Schools and nurseries are great fun - get messy with disclosing solution, or painting with sugary, sticky foods. For secondary schools there are some fantastic experiments to gets the kids engaged, but diet is also a very important message as they become more independent – we need to encourage choosing healthy eating over junk food, and, of course, address the issue of whether or not they choose to start smoking.
•

Visit a mother and baby group - establish good habits early.
•

For the over-50s, look at social groups - maintaining a healthy smile, denture health, and even implant awareness.
In practice you may decide to give out goody bags for children - a competition, perhaps?
How about choosing one message per week to focus on?
•

Week One - focus on tooth brushing; maybe hold a children's oral health day (especially during the half-term break). What toothbrush is best? What toothpaste should they use? Get your reps involved with giving out freebies.
•

Week Two – focus on the importance of visiting a dentist regularly. This is a good opportunity to promote oral cancer awareness.
•

Week Three – focus on sugar! How about a display of common foods and drinks, with the contents replaced by a measure of their sugar content?
•

Week Four – focus on a topic of your choice. This is an opportunity to promote what you are passionate about.
There are some people who really will go that extra mile for National Smile Month - 500 miles, to be exact! 500 miles for smiles is a charity walk from Kirriemuir in Scotland to Brighton. It is an idea conceived by Hygienist of the Year, Christine Chatfield, and is taking place during National Smile Month to help raise awareness of mouth cancer. It's not too late - you can still get involved!
You can still join Christine at various stages of the route - go to www.500miles4smiles.org to see how you can join in or make a donation.
However you choose to promote National Smile Month, you are making a difference - whether that difference is made to the new mum who wasn't aware she needed to brush her baby's teeth and gums, or to that person who spits blood every morning after brushing, or to that person with an ulcer or growth that won't go away. Promote and educate - spread the message of good oral health.