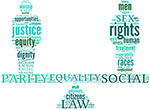 There are some issues that dental nurses and other dental care professionals may need to be aware of in the workplace. It is important for individuals to know the facts concerning employment laws, for their own protection and security. Maternity may be a topic where rights need to be considered and realised.
When you take time off to have a baby you may be entitled to the following rights:
• Paid time off for ante-natal care
Once you have told your employer you are pregnant, you are permitted to take reasonable time off work (with pay) to visit ante-natal appointments and receive treatment. These appointment may involve: advice from a doctor, a registered midwife or a registered health visitor, relaxation, parent craft classes and medical examinations. Employers may request medical certificates and appointment cards from your doctor, midwife or health visitor.
• Maternity leave
If you a pregnant, you must notify your employer of your intention to take maternity leave by the 15th week before the EWC (expected week of childbirth). You must inform your employer that you are pregnant, when your EWC will be and when you plan to start your maternity leave. This information may be requested in writing. You can bring your maternity leave start date forward or postpone it if necessary but you are required to communicate this with your employer at least 28 days before the new start date or before the original proposed start date.
You are entitled up to 52 weeks maternity leave. This consists of 26 weeks ordinary maternity leave and 26 additional maternity leave. The number of hours worked or your length of service has no impact on this.
• Maternity pay
This is linked to the level of earnings and length of service of the individual. To be eligible for Statutory maternity pay (SMP) you must have been employed for at least 26 weeks ending with the QW (qualifying week). You must also have average weekly earnings up to and including the QW which are equal to the lower earnings limit for the payment of National Insurance Contributions. This is £107 per week for the tax year 2012/1013 and £109 per week for the tax year 2013/2014. You must still be pregnant at the 11th week before the EWC (or have already given birth.)
You must have given your employer notification of your pregnancy and you must also provide a MAT B1 Form. SMP is paid for up to 39 weeks. There are two different rates of SMP, the higher rate and the lower rate.
Higher rate: paid for the first 6 weeks. 90% of your average weekly earnings. Shift allowances, overtime payments and payments are included in this calculation.
Lower rate: paid for the remaining 33 weeks (depending when you choose to return to work). It is £135.45 per week or 90% of your average weekly earnings.
If you become eligible for a pay rise in this time, then your SMP needs to be re-calculated and increased retrospectively. You cannot receive SMP until you leave work to begin your maternity leave. The pay period begins on the 11th week before the EWC. If you decide to work up until your baby is born the pay period starts on the day after you have given birth. SMP is equivalent to earnings so it is subject to income tax and National Insurance contributions. You are still entitled to paid maternity leave even if you decide not to return to work.
• Protection against unfair treatment or dismissal
You must not suffer unfair treatment (this may include dismissal or selection for redundancy) because you are pregnant, if you have given birth, if you have taken ordinary or additional maternity leave, if you have received benefits for maternity leave or if you have been suspended from work for health and safety reasons which may be linked to your maternity. This protection applies to all, despite your length of service or working hours.
The following rights are protected for pregnant women while on Statutory Maternity Leave:
• Pay rises
• Build up holiday
• Return to work
• Offered suitable alternative work before being suspended on maternity grounds
• Paid for work if suspended on maternity grounds.
Employees or individuals who believe that they have been victims to maternity discrimination in any form can complain to an Employment Tribunal. If you feel that your rights have not been met you can complain to an Employment Tribunal. It is extremely important for individuals to consider seeking legal advice, before they go forward with any action or complaint.