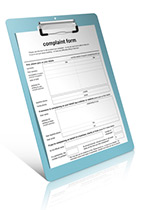 A new website has been launched in response to the large increase in complaints on the Dental Complaints Service website. The Dental Complaints Service witnessed a recent surge in online visitors. They decided that they needed to renovate their website to cope with the increase in visitors to their site. The DCS deals with complaints concerning private dental care. However, it will also refer NHS patients to the right source or establishment to help them.
In January 2013 to March 2013, the DCS received nearly 614 visitors on their website a week. This figure reflected ever-increasing volumes of visitors. There are now 2000 more complaints to the DCS than in 2011. This is double the amount the service received when it began in 2006. Common complaints involve issues with fillings, root canals, crowns and dentures.
In response to this, the DCS has undergone a new-look. The newly transformed website is now live; it offers advice and support for patients and professionals instantly. It incorporates a short guide to complaint handling for dental professionals. It also displays an online video which explains the role and aims of the DCS. As well as this, it provides all the necessary information that patients might need if they want to make some form of complaint.
The new website aims to help members of the dental team, patients and members of the public. The new look has been met with positive feedback, 95% of patients using the DCS considered their quality of service to be 'good' or 'excellent.'
One patient was quoted, 'The Complaints Officer was very kind to me on the phone and put me at ease straightaway.'
Another patient was reported to say, 'Your staff were very understanding and helpful, which put me at ease as I didn't know where to turn. The Complaints Officer was informative and caring towards my complaint. She kept our communication fluid and up to date.'
General consensus is that the DCS is polite, fair, professional and efficient. The new website can be found at www.dentalcomplaints.org.uk.