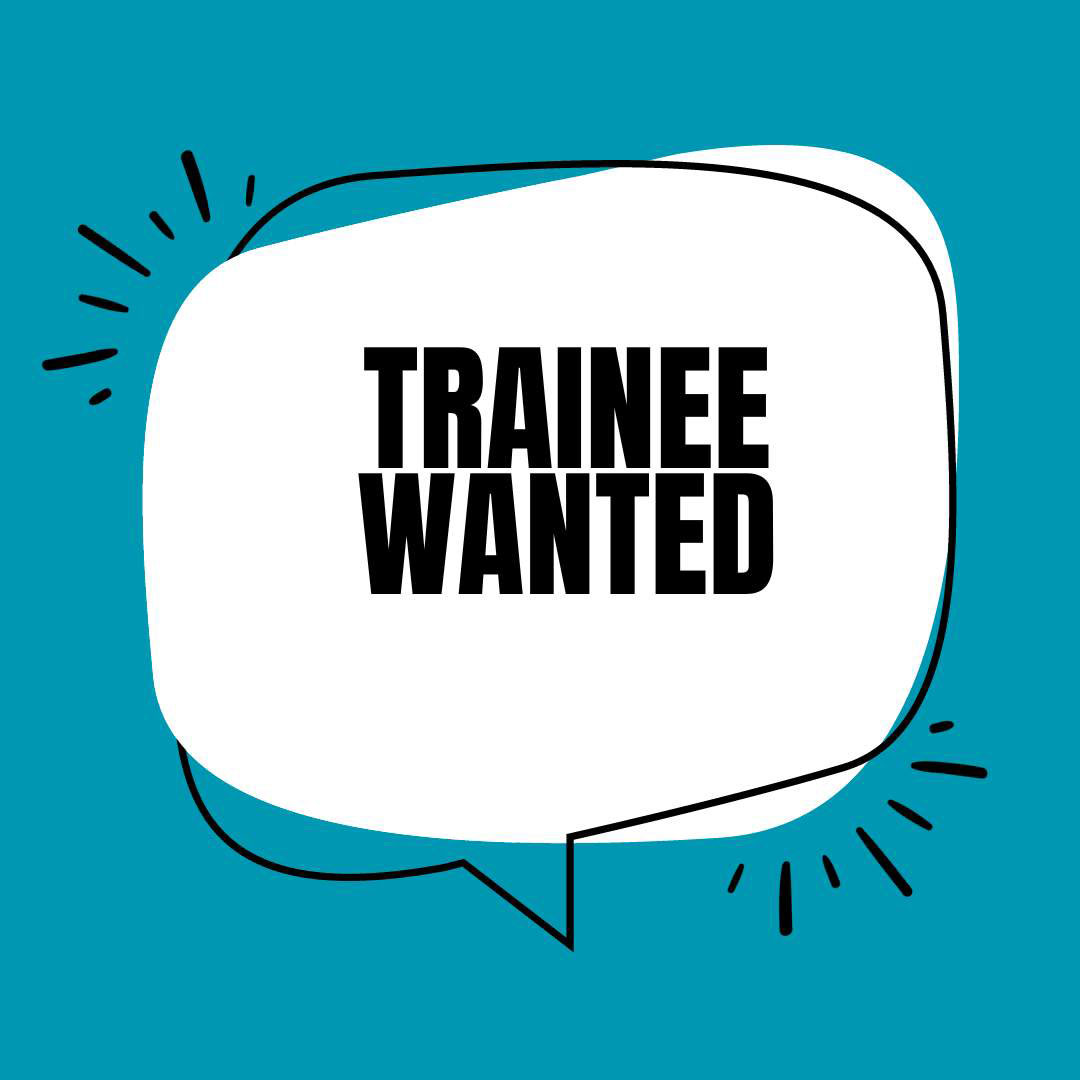 For many dental practices, employing trainee dental nurses can be an effective way of recruiting team members who can be trained to the standards of the practice. This approach not only enables the practice to nurture and develop talent within dental nursing, but also ensures that these new team members possess the skills to contribute to the longer-term success of the practice.
With the current dental nurse shortage, it has become even more important for dental practices to encourage newcomers into the role and motivate them to stay.
Whilst there is a clear benefit in the ability to shape and mould trainees to meet the practice standards and ensure the quality of patient care and service, there is always the consideration that as soon as someone has qualified, they may look elsewhere to continue their career development.
As such, it is important that practices recruit the right people and that they have an effective strategy for retention of their staff; a way to gain their loyalty to the team, the patients and ultimately the practice as a whole.
Let's start by thinking about approaches to the recruitment of a trainee dental nurse. This is the 'make or break' stage – I have seen so many practices scared of being 'short-staffed' and jumping at the first applicant they interview, who in the long run is the wrong person for the established team. The person must be the right fit, and practices must feel confident in their choice. It's important not to rush this very important decision.
Advertising
There are numerous ways to reach out to potential trainee dental nurses, from social media through to agencies and job recruitment websites such as Indeed. Indeed is a very good and easy to use platform, which we recommend. The key to successful advertising is in the phrasing of the job description and in clearly stating your expectations for the successful candidate. Take the time to read advertisements to gain an idea of how to structure your own advert. Along with written adverts, also consider reaching out to dental nurse training providers, such as Dental Nurse Network, and be creative – look at local colleges and consider approaching them to offer work experience placements or small presentations at careers days.
Alongside recruiting for your individual dental practice, remember that this is a fantastic opportunity for dental practices to promote the role of the dental nurse and the dental nursing profession to the general public to help the whole industry in its current recruitment needs; the person who applies to your practice may not be a good fit with you, but potentially could be the best person for the dental practice three streets over!
Recruitment
Do not rush at the first application you have: instead, decide on a screening process for the CVs and applications that come through.
Look at the overall standard of the application. It is always possible to gauge whether someone has taken time over their application. Are they keen? Have they fully read the job description and person specification and emphasised relevant skills and experience in the relevant areas?
Try to narrow down the applications so that you have around three or four people you want to speak to informally before then inviting them to interview. When you speak to the candidates, check whether they have already done any research into the practice. Do they know where the practice is? Do they know any of the team members? Have they looked at any of the reviews of the practice on the internet or on social media?
You should also ask potential candidates about their understanding of the role of the dental nurse. Have they carried out any research into the training requirements? Are they aware that in the long term, once they are qualified, they will need to be registered with the General Dental Council? Do they know about the requirements of registration, such as continuing professional development and indemnity? All this information can easily be found online, but if a candidate has taken the time to look for it, this highlights their desire to know the practice and may indicate the potential for a long-term commitment to the practice and the role.
If the candidate has passed all of the above initial recruitment stages you may then ask them to attend a formal interview. I have found that this is a stage of recruitment for which many practices are under-prepared. Often interviews are held at lunchtime or at the end of the day when time pressures have developed. This means that those who are holding the interviews are distracted, tired or feeling rushed. If you are serious about recruiting longer-term team members, take the time to book interviews that you are able to focus on. This may for some people mean booking time out of a diary. It is a 'speculate to accumulate' mindset.
What do we want to find out at the interview stage?
Has the candidate had any experience of working in the dental industry? If so, what was their role, and why have they decided to move jobs or practices? How will their experiences impact their engagement with the practice and the training they will be required to undertake?
What are their long-term plans?
Whilst we have to be careful with how and what we ask of candidates, we need to consider whether they are committed and able to undertake the training required of a dental nurse. Are they able to commit to the time requirements of a dental nursing course and to complete their records of experience and other assessment processes? Many trainee dental nurses do not last the course, so check whether each candidate understands the commitment before you consider employing and enrolling them.
The personality of the candidate needs to be considered. This is particularly important where there is an established team. The trainee needs to fit into the team as well as working with patients who are loyal to the practice – these patients have particular expectations of the care and service they will receive when they walk through the front door. Is the candidate comforting, sympathetic and calm in their manner? Do they demonstrate effective communication skills, both verbal and non-verbal? You will know your team members and patients, so ask yourself simply: will this person fit into our practice?
An area often overlooked with regard to trainee dental nurses is their practical skills, including their dexterity. Although they may never have been in a dental practice environment before, it is helpful to try some practical tests at a second interview if you are trying to narrow down potential candidates.
Once you have completed the interview stage, you will need to review your final choice. This could then rely on the references that you receive; make sure you reference-check and that you are asking previous employers the right questions.
Retention
As mentioned above, many trainee dental nurses join a practice and are keen to learn and qualify, but often, they do not 'stand their ground' – they leave before they complete their training, and the practice is back to the cycle of advertising and recruitment.
To reduce the odds of this happening to you, you may want to consider an introductory dental nursing course, such as Dental Nurse Network's course, which can form part of the trainee's basic training. If they commit to, and complete, the introductory course, then they'll be more likely to do the same for their full qualification – and the introductory course fee will be deducted from the full course cost, too. Retaining them as an employee post-qualification will be down to how well you treat them, pay them, and support them.
Many practices do not realise that they do not need to put their trainee dental nurses straight onto a training programme; they are able to have a probationary period first to ensure they are investing in the right person and that the person is invested in their own training and the practice in return. For further guidance on employing trainee dental nurses practices should refer to the GDC guidance: https://www.gdc-uk.org/standards-guidance/supporting-the-dental-team/employing-trainees
Support is a key part of retaining staff, particularly of trainee dental nurses. This support is important not only during their induction to practice life, but throughout their training course. Ensure you maintain excellent communication with the course provider that your trainee is enrolled with and keep them updated on any concerns you may have about your trainee's learning journey to ensure they receive full support from the provider in relation to their theoretical learning and through the assessment processes.
Some trainees have poor experiences with course providers, which can demotivate them. If they fail the assessments, they may not want to continue. Make sure you choose a reputable provider with a good reputation over the cheapest provider.
Pay was, of course, always going to come up, especially with the cost of living on the rise and dental nursing becoming a job with ever-increasing demands. Currently, more dental nurses leave because of poor pay and a refusal by their employer to negotiate – so don't let this be you! For both qualified dental nurses and trainees, having regular pay reviews, bonuses, and incentives can go a long way in showing your appreciation for how well they perform and will lead to a higher staff retention rate than if you ignore their pay altogether.
Career advancement is also a shining light in terms of retaining people's interest in their roles, and it's good to consider how much you are letting your team grow in their roles. Do you offer support for further training, or give employees a chance to discuss what their future career plans are? It's important to know, especially with trainees, where they want to go next, because if it's something you can do in-practice – such as fluoride application or impression-taking – then it's something you can utilise to keep your staff engaged and retain them in the long term.
Feedback is Crucial
Its important to mention that you should always get feedback from all employees who want to leave including trainees that decide to leave. Find out why it did not work out for them. It could be processes within the practice or it could be that dentistry was just not for them. Do not assume you know the answer. They could give you valuable information which will help with future recruitment and/or retention of staff.
Employing a Trainee
It can feel risky to take on a trainee dental nurse, especially if they have little to no previous experience or knowledge. However, trainees are an excellent source of loyalty and dedication, and you can put yourself in a prime position to teach them how to be the best of the best, help them grow, mould their work ethic, and ensure that they don't develop any bad habits or come across any misinformation that could lead them astray. Do it right, and you could very well have a member of staff for life.