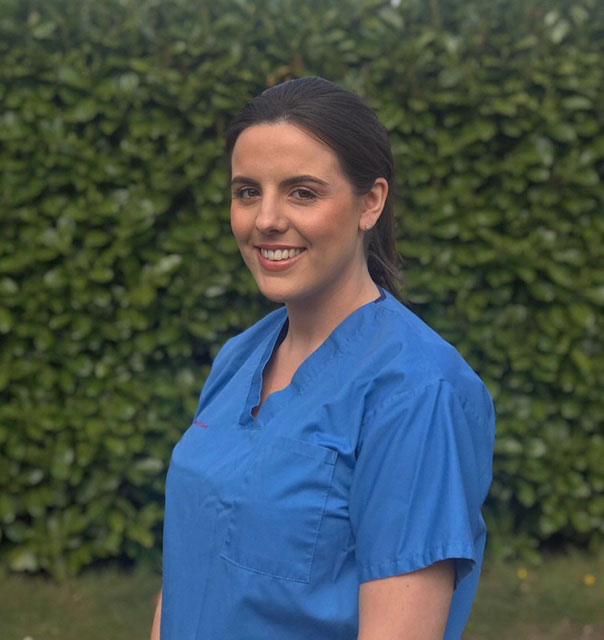 I started my career in dentistry as a trainee dental nurse in 2013. I always knew I wanted to have a medical career but never knew which pathway to venture into.
I saw a job advertisement in my local area for an apprentice dental nurse, so I applied – and I got the job! I loved my first day in surgery. I had an overwhelming sense of being able to help patients, which subsequently gave me job satisfaction. Soon after starting, I was made aware of the different opportunities and career paths that dentistry could lead me to. I was able to work in different areas of the practice, such as on reception and nursing for a hygienist. I gained knowledge and confidence in treating patients with dentists who offered dental implants, cosmetic dentistry and sedation.
In 2016, I left work for maternity leave and returned part-time later on that year after having my daughter. After my return to work, my career as a dental nurse continued to progress, but I gravitated towards wanting more patient interaction. The dental team I was part of encouraged me to apply myself in all areas, and this is when I completed an online impression-taking course through Dental Nurse Network. From this, I was able to gain experience in treating my own patients. I built a portfolio of upper and lower alginate impressions, which allowed me to get hands-on experience with patients, which I loved.
After being able to nurse for the hygienist, I also wanted to expand my knowledge on gingivitis and periodontitis. I knew that with this, together with wanting more interaction with patients, becoming a hygienist would be a possible career path I could follow.
I started to look around at university entry requirements and thought that without A-Levels, my chances would be slim. I found that I could apply to the FdSc Oral Health Science course at the University of Essex. With having my daughter, I knew that if I was to apply, I would have to be committed to the course and the three-hour commute each way every day (six hours in total!). For me, it was a no-brainer, and after discussions with my colleagues and family, I decided to apply in 2019. I was lucky to be offered an interview. I remember meeting other nurses on my interview day and thinking how tough the competition was, but when my name was called for my individual interview, I went in and just gave it my all!
I waited from March to May to receive a reply from the university, and to my delight I was offered a place! I was ecstatic. I knew that the hard work was about to begin, but I was so excited to start doing something I loved so much.
My course started in October 2019, and from the word go, it was hard work! The studying combined with raising a three-year-old was tough, but receiving my Term 1 results made it all worthwhile. All of the time I had spent revising and the time I had spent away from my daughter had paid off. After multiple sessions in the skills lab, I am now able to complete supra-gingival scaling and am looking forward to starting to learn about sub-gingival calculus removal. I can't wait for the course to progress and see what else lies ahead in my journey to becoming a fully qualified dental hygienist. Although I am missing my daughter whilst studying, I have a supportive family who help with childcare in order for me to achieve my degree. I hope to inspire my daughter with the hard work I am putting in and to be a role model for her.
To anyone thinking about leaving full-time employment for education, or anyone who has young children who is thinking about going into education, I would say that although it is daunting and seems scary, there are both short-term and long-term benefits. I recommend it – you will reap the rewards for your hard work. Never give up on your dreams, whatever your circumstances!
Written by Jasmine Wood RDN