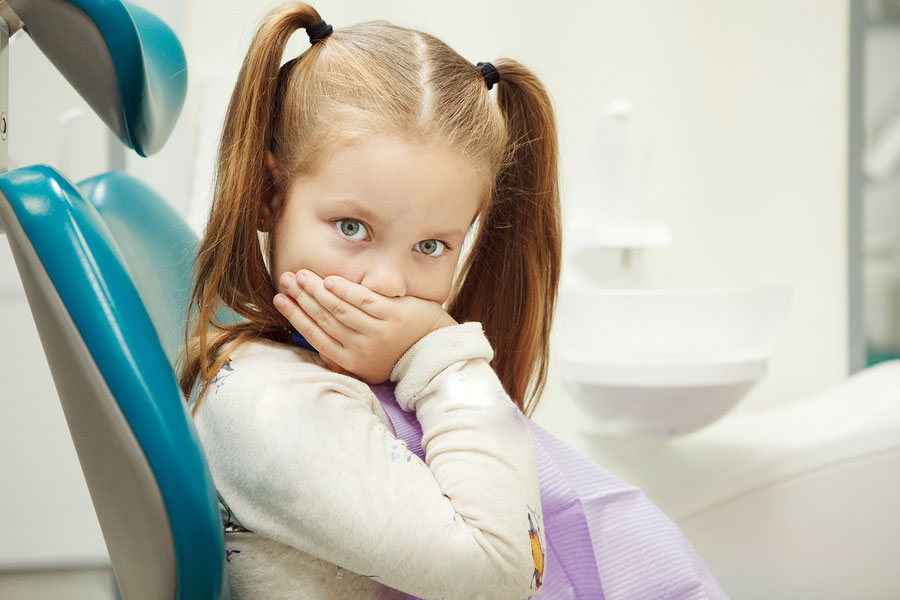 Working on a paediatric clinic in a large dental hospital, I experience nervous children day in, day out. Most of our patients have been referred to us because they're too nervous to have treatment under local anaesthetic at their general practice; they're often accompanied by parents or guardians who say that they would like their child to be put to sleep because they're sure that they won't get through the treatment without general anaesthetic. However, putting children to sleep carries its own risks, and with our current policies, it can mean an amendment to their treatment plan.
A couple of years ago, the department started focussing more on what we could do to get children used to regularly visiting their own dentist, in order to help them feel more at ease during treatment. The most valuable commodity we have at the hospital is time; time to spend with the children and help them get used to small procedures such as fluoride application before moving on to more complex treatments. Having worked in community dental services in the past, I realise that time isn't something that general practices are often blessed with, especially if they carry NHS contracts; but even in spite of these constraints, there are still some small changes you could introduce that would make a big difference to a child's experience of your practice or hospital.
In the past few years, we have started to bring children in for acclimatisation sessions, during which they get to sit on the dental chair and hold the mouth mirror, see how the chair moves about and be shown things like the 3-in-1, air and water handpiece. If the child is having sedation, we will show them a mask and demonstrate how it will be placed over their nose, while describing to them what will happen and how they will feel. We try and make this session as fun as possible and help the child get to know us. Sometimes, we also may use it as an opportunity to go through things like toothbrushing or other oral health techniques.
It is understandable that these sessions may be difficult to run in general practice, especially if the child has presented in pain. However, if they are due to return for a filling, fissure sealant, stainless steel crowns, etc, then going through some of the above techniques with them – especially showing them everything that will be used – before they return for their treatment session can be very useful. Making the session fun and relaxed for the child will really benefit them and put them at ease. If time is an issue, this could be something that is done with a free nurse. Nurse-led oral health clinics would also be an excellent way to get children used to the environment and sitting calmly in the dental chair. The sessions don't have to be long, and by taking just a little bit of time now, you can really cut down on appointments overrunning in the future.
Something which our department uses regularly is the MCDAS (Modified Child Dental Anxiety Scale). Giving this to children and parents/carers to fill out when they first present to us is very useful for gaining knowledge into how much treatment a child will let you perform and how they really feel about attending the dentist. The chart asks a series of questions and uses emoji faces from happy to sad/scared to assess how they feel with different aspects of dentistry. The answers range from relaxed and not worried to very worried, and the form is a great way of understanding which particular procedures a child is anxious about. There are many different designs of MCDAS, and some even have a scoring chart with which the dentist/DCP can add up the answers to give them an overall score on how the child feels about dental treatment.
Such forms can easily be designed for your specific practice and treatments. For example, ours asks a question on how the child feels about going to sleep (general anaesthetic) and sedation. Forms can be given out to your patients at reception, to complete before going into the surgery, and can then be discussed with the GDP/DCP during the appointment, providing you with an understanding of what types of treatment the child will tolerate. From the experience of patients and their parents, we know that it's better to slowly build up a child's confidence rather than risk losing it all together. Some children might never have undergone any dental treatment at all before needing an extraction, and once they have had one bad experience, it can take a long time to regain their trust. We also know from feedback that completing the MCDAS makes the child feel more involved and in control of their treatment.
Once a child is in the chair and experiencing treatment, there are many ways to help keep them relaxed and feeling in control. In the hospital, we feel it is important for a child to know that if they do not wish to continue with their treatment, or if they need a break, they can raise their hand. Provided that it is safe to do so, if a child a raises their hand we will always stop treatment and ask them how they are feeling and if they're in pain. Distraction is another excellent technique to use, and something as simple as letting the child bring their own music or audio books to listen to during treatment can really help them. Children may also build up a lot of anxiety while waiting for treatment, and sometimes long waits are inevitable, so providing a bright waiting room with a television, books, magazines and dental-related information for children to look at during their wait can help keep them calm.
We have found that many children enjoy looking at the displays about how much sugar is in the food they regularly consume. Colourful displays are not only beneficial to the child's oral and general health knowledge, but they can also help the child feel less like they're in a clinical environment. There are plenty of ideas that your team can come up with to help the paediatric patients in your practice, but please remember that some may require a period of trial and error.
Many people within the dental profession will have heard stories from their patients about how one bad experience left them fearing and avoiding the dentist for years, but if we can change a child's perception of the dentist from a young age and keep them engaged with their general dental care, we can hopefully provide them with a good standard of oral health for life.
Written by Beth Powe