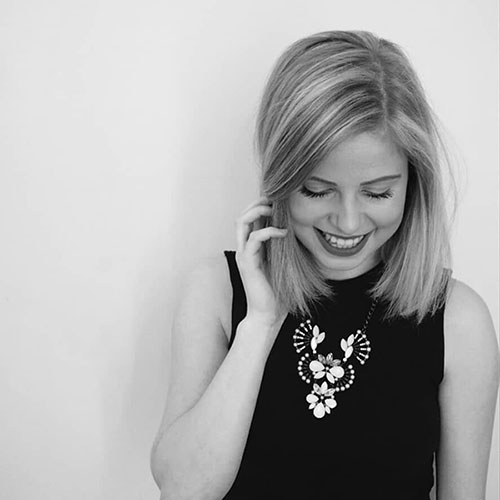 Hi everyone!
This is the first of many blog posts that I will be writing – they will be appearing on a monthly basis, and each post will explain a different aspects of my remaining time at university. I hope to be able to give you a taste of what it's like to be studying to become a dental hygienist and to give you the inspiration you need to climb that ladder too.
Firstly, let me introduce myself: My name's Tiffani and I am currently studying Oral Health Science at the University of Essex. I was a dental nurse/receptionist for nearly three years before this, but once I entered the world of dentistry, I soon realised that dental hygiene was the route for me.
I'm nearly at the end of Year 1 of my course – and what a year it has been. I've met some brilliant people, learnt an unbelievable amount about different aspects of dental hygiene (including a ton of stuff about anatomy), and taken exams and gateways throughout the year. A 'gateway' at the University of Essex involves first learning a new skill (such as taking a BPE or 6-point-pocket-chart) and then being assessed for competency. If you are competent and pass the gateway, you can practice this skill on patients in placement. I have just recently had a gateway for fissure sealants and impression-taking, and I will update you in my next blog as to whether I've managed to pass – so keep your fingers crossed for me!
Each term at university has involved two exams: a SAT (short answer test) which involves answering four questions over an hour, and an OSCE (objective structured clinical examination) consisting of eight different stations which are each seven-and-a-half minutes long. Now, I won't lie to you – the exams have been tough. With hard work, dedication and a great group of friends on the course (and while eating far too much junk food) I've managed to get through them and pass, which I am completely overjoyed about. The stress during exam times is something I haven't experienced since taking my GCSEs six years ago, but I must say that there's something about it that gives you a buzz and pushes you further than you thought you could go. I really love the stuff we study, albeit some parts more than others, so it makes the hours and hours of revision worth it … especially when you find out you've passed.
The next month is promising to be a busy one. We've all been preparing for a 'Smile Month' project, each focusing on a different topic. I am in a group looking at giving out a message regarding diet advice – we've decided to focus on advice for children and parents. At the end of June, we will all take to the university with our stands, posters, goodie bags and our ton of leaflets and be let loose on the public of Southend-on-Sea – so see if you can spot us if you're around the area. You might even get some freebies!
I'm thrilled to be able to document and share my time at university with you all, and I hope that you will all follow my journey along with me. Keep an eye out for my next post – it should be full of exciting things that I've completed throughout the month.