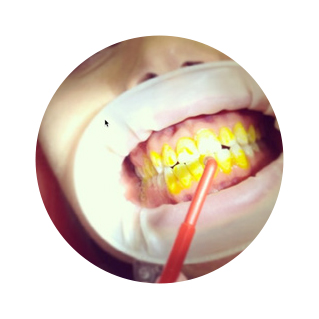 An index is a measure of data. In dentistry, we use different indices to measure data. As nurses, the two we are most familiar with are:
Basic periodontal examination (BPE) – an examination carried out by the dentist that will identify the presence of periodontal disease.
Turesky plaque index – a method used by dental professionals to measure the presence of plaque.This article focuses on Turesky plaque scoring. I will describe the method, how it is conducted in my practice, and how we interpret the results. I will then conclude by considering how the results from this process can act as a motivational tool when promoting good oral health.
Method
When conducting Turesky plaque scoring, we should:
Gain consent from the patient.
Check the patient's medical history, including asking the patient if they have any allergies – in particular to Vaseline, as this is used as a protective barrier on the patient's lips to help prevent staining.
Disclose the patient's teeth.
Using the Turesky plaque scoring index shown below, record scores for the buccal, labial, palatal and lingual surfaces of each tooth.
| | |
| --- | --- |
| Score | Measure used to determine plaque score |
| 1 | No plaque. |
| 2 | A thin continuous band of plaque (up to one mm) at the cervical margin of the tooth. |
| 3 | A band of plaque wider than one mm but covering less than one-third of the crown of the tooth. |
| 4 | Plaque covering at least one-third but less than two-thirds of the crown of the tooth. |
| 5 | Plaque covering two-thirds or more of the crown of the tooth. |
The total score is then divided by the number of tooth surfaces, giving us the Turesky score.
The Turesky score is then used to assess the patient's oral hygiene using the table below.
| | |
| --- | --- |
| 0.0 – 1.0 | Excellent oral hygiene |
| 1.0 – 1.5 | Good oral hygiene |
| 1.5 – 2.0 | Fair oral hygiene |
| 2.0 – upwards | Poor oral hygiene |
When conducting Turesky plaque scoring, we are aiming for a score below 1.5, as this is indicative of good-to-excellent oral hygiene.
---
Example Plaque Score

---
Turesky plaque scoring in my practice
I work as an orthodontic nurse, and good oral health is essential for patients having orthodontic treatment.
To help us support and monitor patients, we disclose and Turesky plaque score their teeth at their pre-treatment appointment and as required throughout treatment.
Turesky plaque scoring ensures that, as a practice, we are meeting Principle One of the GDC standards – put patients' interests first.
It would not be in a patient's best interest to put an orthodontic fixed appliance on if they have poor oral hygiene, due to increased risk of cavities and gum problems caused by insufficient tooth brushing.
All nurses in the practice are qualified and competent at plaque scoring and delivering oral health. This makes these appointments an amazing opportunity to use our additional training and skills.
Turesky plaque scoring has many advantages, including:
The clinician can identify areas the patient is missing when cleaning. Using this information, the clinician can make an oral health plan for the patient that meets their individual needs.
It gives us a baseline that can be referred to during treatment.
It's a visual motivational tool that allows the patient to identify areas they are missing when they are cleaning.
If using two-tone disclosing solution, the clinician and patient can see plaque that has been missed when brushing that day and areas that have been missed for longer than 24 hours.
Disclosing can be incorporated into the patient's home oral hygiene regime in the form of disclosing tablets. This gives the patient a visual aid that can be used as required.
Turesky plaque scoring results
In orthodontics, the results from Turesky plaque scoring will influence the oral hygiene advice given to the patient. Pre-treatment appointments are a great way to build professional relationships with patients (and, if they are children, with their parents or guardians) that will continue throughout treatment.
If the patient's Turesky score is below 1.5, indicating good to excellent oral hygiene, the patient will be given oral hygiene instruction to reinforce their already good oral hygiene regime – they will be given praise for their hard work and the importance of continued great brushing will be emphasized.
If the patient's score is higher than 1.5, they will be given more detailed oral hygiene instruction. Tooth-brushing technique will be demonstrated, and the patient will be provided with a toothbrush so that they can demonstrate to us in the dental surgery their new skills learnt when removing the disclosing solution. The patient will then be provided with disclosing tablets to take home and an appointment will be scheduled for two weeks' time to review progress and hopefully note improvement.
If little or no improvement is made in this time, the treatment won't proceed, as orthodontic treatment will make it more difficult to brush, increasing the risk of gum disease and caries.
Conclusion
Although I have discussed the advantages of Turesky plaque scoring in relation to orthodontics, it is an amazing tool that is used in all areas of dentistry. Preventative work and oral health promotion is such a key part of our profession, and using Turesky plaque scoring helps the clinician and patient easily identify and improve areas that are being missed when brushing.
My further training means that I can Turesky plaque score patients' teeth, and then, as an oral health educator, provide my patients with an individual oral health regime to meet their needs.
Turesky plaque scoring is an excellent motivational tool, and we routinely use it within our practice to monitor and support our patients through their treatment.
I am lucky that in my position I can work alongside patients and help them to improve their oral health. It is so rewarding to be able to provide our patients with life-long skills and help them to maintain a healthy mouth and smile.
References
https://www.mah.se/CAPP/Methods-and-Indices/Oral-Hygiene-Indices/Quigely-Hein-Index-modified/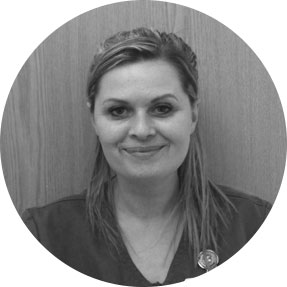 Written by Emma Edwards RDN
NEBDN National Certificate in Dental Nursing, NEBDN Dental Sedation Nursing, NEBDN Oral Health Education , NEBDN Dental Radiography, Kings Certificate in Implant Nursing, Level 5 Diploma in Leadership and Management, Level 3 Award in Education and Training.