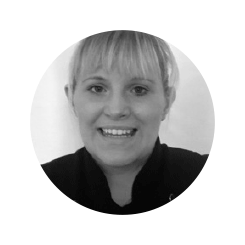 Hi Everyone,
My name is Emma, and I'm one of the tutors here at Dental Nurse Network. We offer e-learning courses ranging from impression-taking to introduction to management. All our courses are designed to ensure that every student receives all the information they need in order to gain competence in the subject that they are studying.
What is e-learning?
For those who have never done an e-learning course before, e-learning basically means that you are able to complete all the theory aspects of a course online instead of travelling to a venue. All the information that is given to you is the same as for a classroom-based course; the only difference is that e-learning courses are delivered through online tutorials. You can still sit and listen to all the information, and you can print the course slides if you wish to.
E-learning is becoming a very popular way to learn nowadays, as it has many benefits – you don't need to take time off work, and you can re-watch the tutorials as many times as you like whilst you are completing the course. The tutorials are also good to refer back to when you are finalising your Record Of Experience (ROE) in your workplace. You will have an allocated tutor to offer help and support throughout the course. You can study in your own time and wherever you like. The course is accessible nationwide, so it doesn't matter where you are in the UK – you will be able to gain another qualification to help boost your career, develop a new skill and build your confidence.
What we can offer you
Each of the online tutorials is broken down into manageable sections. We have done this to cater for everyone's individual needs and to help you fit your studies into a busy life. Some webinars are pre-recorded, whilst others are live, so nurses can all get involved and ask any questions if they are stuck on anything.
Our e-learning courses
Any other questions?
If you have a question about any of our courses or would like more information, I have included all our contact details below – I will be happy to help.
You can e-mail me:

This email address is being protected from spambots. You need JavaScript enabled to view it.

You can telephone us on 020 7193 0584 between 8.30am and 5.30pm Monday to Friday.
Whilst you are on the website, feel free to complete your free hour of CPD here. Please also 'like' and 'follow' our Facebook page so that you can find out about future course dates and see feedback from previous learners.
I will look forward to hearing from you soon.
Emma