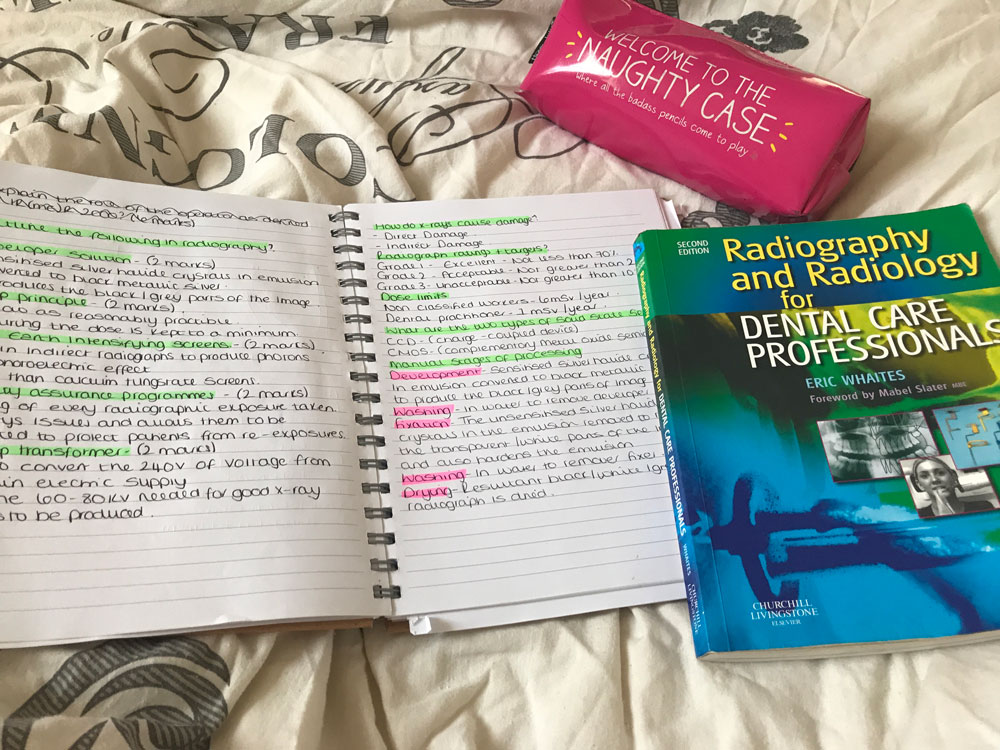 I would be lying if I said that the final term in my first year of university has been perfect. In among the fun times and excitement of passing exams, there have also been moments of feeling that the course is getting on top of me and that I am going to fall behind. It's been a rollercoaster ride, but I think that nothing worth having comes easy. I have learnt that being one step ahead and prioritising is vital.
Whilst studying, I have found a new adoration for the gym. It ensure that I have a clear and healthy mind, as well keeping off those pounds that seem to keep creeping up.
I have also moved into a private flat rather than university accommodation. Moving away from home has been difficult, so I wanted to move into somewhere that felt a little more like home – somewhere I could make my own so that I could stop worrying about the little things and focus on my course.
Every term is a new beginning, a new placement, new exams and more to learn. Although I understand that each term brings an increase in workload, I find it motivating to know that I have a completely new topic to study and that I am one step closer to becoming a qualified dental hygienist.
So, what happened in my last term? We studied Promotion of Oral Health and Prevention of Oral Disease, also known as POHPOD. This was a very broad subject that covered topics ranging from health inequalities to epidemiology. I found the term very informative, and it allowed me to look at dentistry from a different perspective. Nevertheless, there was a huge amount of information to absorb, as well as more gateways.
What are gateways? Gateways are practical exams. They involve a demonstration of what is expected before the students carry out a practical task under supervision. If competent, we are signed off in that area. I love gateways, as I feel the tutors are really supportive and always go the extra mile to show us different techniques and advance our knowledge. They also ask us questions during the procedures, which helps us to think of the reasoning behind what we are doing and teaches us to multitask – something hygienists do on a daily basis.
Our gateways this term consisted of the following:
Dental Impressions;
Fissure Sealants;
Rubber Dam Placement;
Radiographs;
Root Surface Debridement & Sub-Gingival Scaling.
I have always suffered with anxiety around exam time. Typical – the one time I need to focus and remember piles of information!
Nevertheless, at the end of my first year, I am starting to manage my anxiety slightly better, and this is being reflected in my results. It's crazy how much your mindset changes when you want something so badly – the fear of failing can completely take over. It's really important to surround yourself with those who believe in you and will help you get to where you need to be.
To finish the term, we had an intense two weeks of radiography study. We studied both the theory and the practical aspects before being examined.
Bring on my final year of Dental Hygiene!
Written by Rebecca Gibbons RDN, PTLLS, OHE, RAD