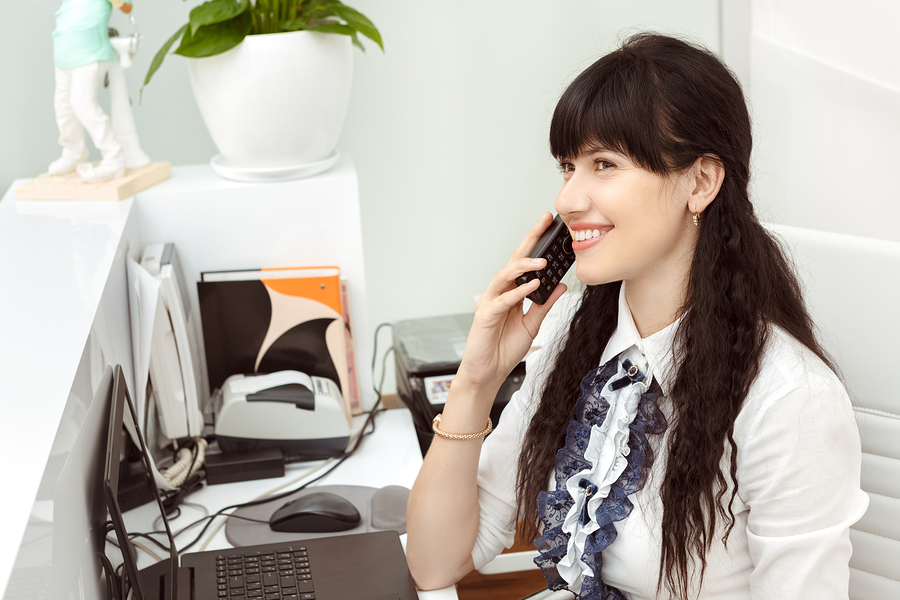 The GDC Standards document must be followed by all members of the dental profession when they are caring for patients. The Standards document contains nine overarching Principles, which are:
1. Put patients' interests first.
2. Communicate effectively with patients.
3. Obtain valid consent.
4. Maintain and protect patients' information.
5. Have a clear and effective complaints procedure.
6. Work with colleagues in a way that is in patients' best interests.
7. Maintain, develop and work within your professional knowledge and skills.
8. Raise concerns if patients are at risk.
9. Make sure your personal behaviour maintains patients' confidence in you and the dental profession.
This article considers complaints management in the context of Principle Five above, which states that dental practices should have a clear and effective complaints procedure.
There are three Standards associated with Principle Five. These are:
You must:
5.1 Make sure that there is an effective complaints procedure readily available for patients to use, and follow that procedure at all times.
5.2 Respect a patient's right to complain.
5.3 Give patients who complain a prompt and constructive response.
Why is it important to have a complaints procedure?
The following problems can occur in a dental practice which does not have a structured complaints system:
Patients don't feel comfortable enough to complain to the practice, so they leave dissatisfied (and possibly frustrated and unhappy) and do not return to the practice.
Dissatisfied patients who leave also give negative information to their friends and family.
If patients feel unable to complain, opportunities to improve staff training may be missed.
The practice is unable to monitor its performance.
Communication issues occur.
Complaints may be taken to other organisations when they could easily have been resolved within the practice.
Compensation claims may be made.
A clear and effective complaints procedure is important for many reasons, including:
To protect the patient – a clear complaints procedure enables the patient to discuss with the dental practice any concerns they may have. Encouraging patients to discuss dissatisfaction makes the patient feel respected and that their opinion is valued.
To protect the practice – patients who feel comfortable enough to complain are more likely to discuss any problems with the practice at the time of dissatisfaction rather than perhaps leaving the practice and not returning or telling friends/ family about their bad experience, thus giving the practice a bad reputation.
To improve the practice – enabling feedback, identifying problems and rectifying these problems will enable the practice to constantly improve; a vital factor in its success.
To meet legal requirements – ensuring that all patients are treated fairly and without discrimination when making a complaint will ensure that the practice is complying with discrimination legislation.
To enable staff and practice development – ensuring all staff are appropriately trained and are aware of how to deal with complaints effectively will make staff more valuable and will enable complaints to be handled efficiently, promptly and in a professional and structured manner throughout the whole practice.
When dealing with a complaint, all members of staff should ensure they are in the right environment to deal with the complaint – somewhere where there will be no interruptions and where the patient can discuss concerns confidentially. Selecting the correct environment can help to defuse a situation and sometimes lower stress levels. It can also make the patient feel respected and valued. Listen to the patient, avoid interrupting the patient when they are talking, and remember that when a patient is making a complaint, they are doing so because they want to be heard.
Whilst it can be difficult when someone is making a complaint, it is important that, as professionals, we remain in control of the situation and try to resolve it. We can do this by remaining calm and by being aware of our tone of voice and our body language.
When speaking, we should be clear, precise and confident in the information we are providing. The use of dental jargon should be avoided, as should any comments or statements that could antagonise the situation.
Complaints handling at the practice where I work
To help demonstrate the ways in which a practice can meet the GDC Standards on complaints handling, it is useful to look at how we manage complaints within the orthodontic practice where I work.
My practice has an effective and clear complaints procedure, and all staff are aware of the importance of following this. The procedure is based on the British Dental Association's good practice template, but is adapted to meet the practice's specific needs.
All members of the dental team are given copies of the practice's policies and procedures, and they are asked to sign a record to show that they have read these documents and understood them. In addition, all members of the practice annually attend the British Orthodontic Conference and go to talks on complaints management (if available) to ensure that their knowledge and skills are kept up to date.
Our complaints procedure (code of practice for patients' complaints) is written using plain language so that it is easy for patients to understand. It is displayed within the practice and is always readily available so that staff can give it to patients if asked.
To ensure that complaints are dealt with promptly and courteously and are resolved as soon as possible, we have a designated and specially trained practice complaints manager. All complaints are taken very seriously and are immediately referred to the manager.
If a patient complains in person or on the telephone, we listen to the nature of the complaint and then refer the patient to our practice complaints manager. If the complaints manager is unavailable at the time, the member of staff dealing with the complaint will make a detailed written record of it. This is given to the complaints manager and the patient is given a copy. If the patient does not wish to wait to discuss the matter or if an appointment to meet with the complaints manager cannot be made within a reasonable time, arrangements will be made for the patient to discuss it with another member of staff.
If the practice receives a written or email complaint, the complaint is passed immediately to the complaints manager.
If the complaint received is in relation to the patient's clinical care, it will then be referred to the clinician concerned, unless the patient has stated they do not wish this to happen.
The patient's complaint is acknowledged in writing as soon as possible (normally within three days) and enclosed with the acknowledgement is a copy of the practice's code of practice.
Arrangements are made to discuss the complaint with the patient at a time that is convenient to them. The patient is asked how they would like to be kept informed of developments – for example, face to face, via email, by letter, or by telephone. We inform the patient about how their complaint will be handled and give the patient an approximate timescale for completing the complaints process.
The practice will then deal with the complaint promptly and effectively, investigating the complaint fully and fairly whilst always respecting the patient's confidentiality. As far as reasonably possible, the patient will be kept informed of the progress of the investigation. Guidelines recommend this should take place at least every ten days. Investigations will normally be completed within six weeks.
On completion of the investigation, the patient is provided with a full written report. This report includes:
An explanation of how the complaint has been considered.
Conclusions reached in respect of each specific part of the complaint.
Details of any actions that have been taken or that will be taken as a result of the complaint.
If, after the complaints process is completed, the patient is not satisfied with the outcome, they may be referred to another organisation such as the GDC or the Dental Complaints Service to help them further.
Conclusion
This article has considered the importance of having an effective complaints procedure within the dental practice. However, within the practice where I work, we like to pre-empt complaints and thus avoid them. As a practice, we have never received a formal complaint, but should one arise, we are organised and prepared.
To help the practice avoid patient dissatisfaction and potential complaints, we:
Always treat patients how we would like to be treated ourselves.
Always respect the patient's point of view.
Actively listen to patients, communicating effectively and building a rapport.
Ask patients for valuable feedback, which is essential to ensure that we are meeting our patients' needs. We gain feedback using the 'friends and family' test – a feedback tool that asks our NHS patients if they would recommend the service that we provide. This is a continuous survey that gives patients the opportunity to discuss their experiences. We have also recently completed a patient audit regarding the patient journey, which has helped us identify areas for improvement.
Attend Continuing Professional Development (CPD) courses to keep skills and knowledge current and up to date.
Hold regular staff meetings, allowing all staff to discuss areas that may require improvement and sharing constructive feedback.
Evaluate what things make us want to complain, and avoid doing these things ourselves; for example, we try to avoid making patients wait in a queue whilst staff are talking amongst themselves instead of attending to them.
Never assume that patients know what is going on behind the scenes, and keep patients well-informed.
Provide clear treatment plans, spending time with the patient to make sure they understand what their treatment plan involves and giving them the opportunity to ask questions.
Have good record-keeping systems.
Always follow guidelines, policies, and legislation.
Prevention is better than cure when it comes to complaints, but if a patient does find they are unhappy with their dental care, it is important that they feel comfortable enough to complain. We need to remember that patients have the right to complain if they are unhappy. A complaint shouldn't be taken personally by the practice, but should instead be seen as an opportunity to improve.
References
https://standards.gdc-uk.org/pages/principle5/principle5.aspx
https://www.dentalprotection.org/docs/librariesprovider4/dental-advice-booklets/dental-advice-booklet-complaints-handling-england.pdf
https://bda.org/bda-help/complaints-procedure
www.nhs.uk/NHSEngland/AboutNHSservices/Pages/nhs-friends-and-family-test.aspx
Author: Emma Edwards RDN
NEBDN National Certificate in Dental Nursing, NEBDN Dental Sedation Nursing, NEBDN Oral Health Education , NEBDN Dental Radiography, Kings Certificate in Implant Nursing, Level 5 Diploma in Leadership and Management, Level 3 Award in Education and Training.