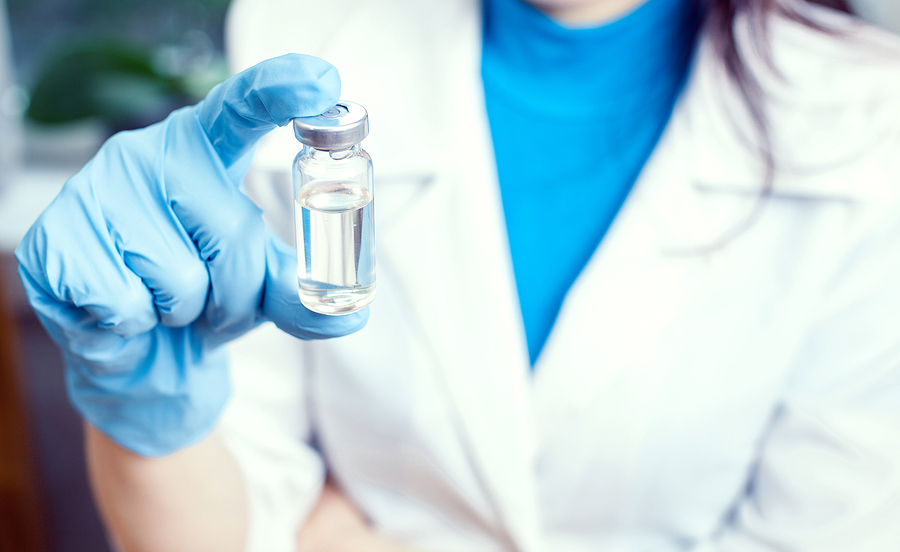 Hepatitis B (Hep B) is a viral infection of the liver and is spread through blood and body fluids (1). Whilst the risk of infection with the virus is considered to be low in the UK, vaccination against Hep B is available to certain groups who are considered to be at higher risk of exposure to the virus.
People working in the clinical environment in dental settings are classed as being at higher risk, as our occupation exposes us to blood and body fluids on a daily basis. Undergoing the vaccination course and having proof of immunity are a requirement of registration with the General Dental Council (GDC) for dentists and dental care professionals.
However, as many dental practices may now be aware, we are currently facing a global shortage of the Hep B vaccine. This is beginning to have a severe impact on the UK's supply, to the extent that the Department of Health (DH) and Public Health England (PHE) (working alongside vaccine manufacturers) have put in place ordering restrictions. These restrictions are dependent on customer type. This has meant that general medical practices and private occupational health services are unable to order adult Hep B vaccine stock until informed otherwise. To aid in the management of these restrictions, PHE has developed temporary recommendations. These are detailed in a publication titled: Hepatitis B vaccination in adults and children: temporary recommendations from 21 August 2017 (2).
The restrictions have several potentially serious implications in the dental setting, particularly for trainee dentists and dental care professionals. The GDC response has been simply to state, in the GDC Registrants' Newsletter – September 2017 (3), that some dental professionals should restrict certain activities, as set out in the PHE advice, until they have been vaccinated.
The DH circulated a document titled Letter for Dental Professionals (4) to dental practices in August 2017. This provided a summary of the current advice for dental teams in relation to management of the shortage, as well as links to relevant documents. At present, the advice is as follows:
Those in the dental team who are due a routine booster, normally provided five years after the primary vaccination schedule, can safely defer this until early 2018 and continue to work. The benefit of the booster to those who have responded to the initial vaccination is considered small, and not having a booster should therefore not be a barrier to ongoing work.
Those who are not already vaccinated – whether dentists, dental hygienists / therapists, dental nurses, or other clinical members of the dental team – may need to restrict their clinical roles until they have access to the vaccine. This has a potentially significant impact on the employment and training of dental nurses within the dental setting, as trainee dental nurses will not be able to begin their clinical training. Whilst they may continue to observe and carry out theoretical training, they will be limited in terms of practical experience. The PHE have even suggested, based on Occupational Health Department risk assessments, that training centres for dentists and the wider dental team may have to alter their curriculum delivery.
If a dental professional requires a post-exposure vaccine and they are struggling to access this via their normal route (usually through Occupational Health, either NHS or private), they will require referral to urgent care (A&E) for further assessment.
Despite the advice and current implications for the dental team of this global shortage, it should be noted that the PHE expects restrictions to begin to ease in early 2018.
Further information and updates on the situation will be published by the PHE on the gov.uk website, and it is advisable for dental care professionals and those in management positions to continue to monitor this website to ensure they obtain the most recent available advice.
References
(1) See: www.nhs.uk/conditions/Hepatitis-B/Pages/Introduction.aspx
(2) Hepatitis B vaccination in adults and children: temporary recommendations from 21 August 2017, available at: www.gov.uk/government/uploads/system/uploads/attachment_data/file/639145/Hepatitis_B_vaccine_recommendations_during_supply_constraints__.pdf
(3) GDC Registrants' Newsletter – September 2017, available at:
https://www.gdc-uk.org/news/news-and-blogs/nletters
(4) Department of Health, Letter for Dental Professionals (8 August 2017), available at: https://www.nhsbsa.nhs.uk/sites/default/files/2017-08/Hep%20B%20Vaccine%20shortage%20letter%2008%2008%2017%20%283%29.pdf
Author: Stephanie Carter, RDH, RDT, CTLLS, TAQA