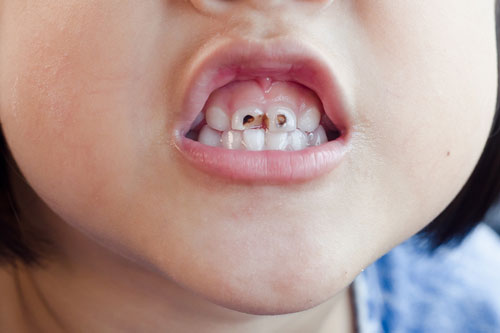 Hi, everyone! My name is Emma. I have been given an amazing opportunity to write a monthly blog, which I will use to talk to other health professionals like myself and hopefully inspire people to get the full potential from their qualifications.
I'm a big believer that everyone has a vital role to play to make sure that each and every patient has a positive experience when coming to the dental surgery, and this brings me on to todays' topic.
Figures were released in January 2017 that £18 million per year is spent on people going to A & E departments with tooth decay rather than going to a dental practice. This is crazy, right? But why is it happening? As I continued to research this subject, the reasons became apparent. Figures show that:
56.8% of women and 49% of men brush their teeth only once a day. Brushing only once a day means that they are 33% more likely to develop tooth decay.
One in three people have NEVER flossed their teeth.
Visiting the dentist has been ranked as the number one cause of people being nervous.
In my view, these figures have to change – we need to make sure that people know we are here to help and that they realize they need to invest more time in themselves. I know that everyone leads busy lives nowadays, but we are talking about just six minutes each day.
So, here are a few possibilities that you could try with your patients:
Everyone loves their mobile phone and its apps, so see if patients will download a tooth-brushing app such as Brush DJ. They can download their favourite music, and this will encourage them to brush for two minutes each time.
They can also watch a YouTube video on tooth-brushing techniques.
Make sure that you have got toothbrushes, TePes and floss available for them to buy at reception.
Every adult should be using a fluoride toothpaste 1,350ppm or above, twice a day, so explain this to them.
Advise them to use a fluoride mouthwash at a different time to brushing.

Tell them why it is important to spit out and not rinse after tooth-brushing.

Also, if you can encourage them to limit sugary foods and drinks to meal times and tell them that safe drinks for in between meals are coffee and tea without sugar, water, and milk.
If you know a particular patient is nervous, take your time explaining everything to them.
Give patients written literature so they can refer back to the information at a later date.
Always make them feel welcome.
I know that some of this information is basic knowledge, but as health professionals, we need to help reduce the statistics quoted above – tooth decay is easily preventable, and we can continue to reinforce this message far and wide.
Thanks for taking the time for reading my blog.
Bye for now –
Emma