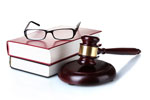 Once again, it seems to have come around so quickly – the time to declare our CPD logs for the year and to pay the annual retention fee that is required from us in order to remain part of the GDC; this ever-growing professional body working in the UK.
The GDC recently sent out letters to all registered dental professionals regarding changes to the annual renewal, which is due to take place before 31st July. It has now stipulated that all professionals must state that they have suitable indemnity cover. This is a simple tick-box exercise – you are not required to state your indemnity provider. It has always been a legal requirement to be indemnified, but now they want you to actually confirm that you are insured. Whilst this is a fairly simple task for us to perform, as it can be logged online easily at www.eGDC-uk.org, it seems that some companies may have taken advantage of the new requirement and used it as an opportunity to increase fees; they are aware that nurses will now be under pressure to make quick decisions over which indemnity cover to choose. This is especially unfair for DCPs new to the register, who may now feel that they don't have time to 'shop around' for the best deal, as they have to be ready by the end of July. When combined with the annual pressure of obtaining and logging the correct number of CPD hours – and bearing in mind which core subjects need to be covered each year – many of us will feel that this is yet another pressure on those in the dental profession and the many demands it makes on us.
Some of us may be insured under the indemnity cover held by our practices or by the individual dentists we work for. Such arrangements are commonly referred to as 'umbrella' insurance policies. This is a perfectly acceptable form of insurance, and is of great benefit to dental nurses as it negates the need to have to find our own insurance provider and incur the costs ourselves. Many nurses believe that this is not an acceptable form of cover, but it is perfectly acceptable in terms of GDC requirements. However, you must ensure you have proof of cover – not just your dentist's word that you are covered. You should have written confirmation from your employer's indemnifier that you are covered. If you perform extended duties such as impression-taking or fluoride varnish application, check that these are covered. If they are not, you should seek to purchase your own indemnity.
It is important to remember that whilst the number of nurses being sued is still extremely low, it is still vital to have basic insurance. It can be beneficial to speak to other nurses, such as those you work alongside, to see which companies they have used. Alternatively, you can join online forums where you can ask fellow DCPs for their own experiences and recommendations. It may be worth also speaking to your employing dentist to see what they suggest would be the best company to choose, as they too will want you to get the best deal and use a reputable company – this will offer them peace of mind.
Many of the companies ask you to make an email enquiry or call for a quotation, so if you have the time, it is worth looking around for a good deal rather than just accepting the first offer found through an internet search. Another good option if you are unsure as to which deal to choose is to look at companies that offer reduced rates for part-time workers, those that cover maternity leave, and those that cover nurses who only undertake basic duties. Many offer tiered indemnity options so you can pick something best suited to your needs.
Whichever indemnity cover you choose, it is important to bear in mind that it must be logged by 31st July 2016, alongside your CPD hours and payment of your ARF, otherwise your annual practising certificate will not be issued for the upcoming year.
Click here for the new GDC guidelines.
By Amy Shipham RDN BA (Hons)