Not available
180.00 inc. VAT

09:00am -17:00pm
Brighton & Hove
Overview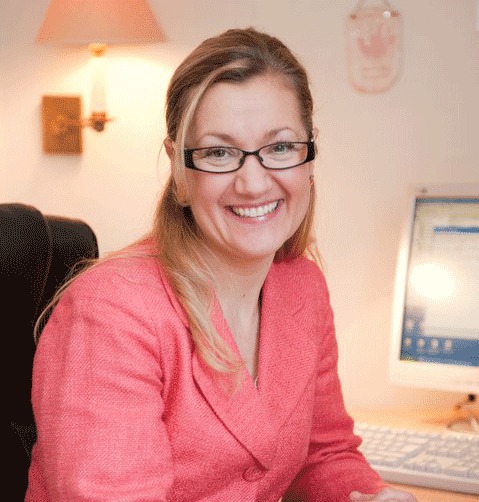 Do you want to become a practice manager? Or have you stepped into the role after being a dental nurse or receptionist? If so, this course is perfect for you – it will give you an excellent foundation for being a successful, knowledge-rich manager.
The course is taught by Nicki Rowland BSc, Dip Man. Nicki has lived and breathed practice management since opening Perfect 32 Dental Practice in East Yorkshire with her husband in 2005. Over the past ten years, she has nurtured her team to achieve exemplary standards in both clinical and customer service-based areas of work.
As a result, the practice has won numerous awards. In 2010, it won the National Training Awards for Yorkshire and Humber, and was also a national finalist in the NTA Small Employer category. In 2011, it won The Training Business of the Year Award in the local Chambers of Commerce Awards. In 2012, Nicki herself was awarded Practice Manager of the Year by the UK's Association of Dental Administrators and Managers (ADAM).
Nicki has recently set up her own business, Practices Made Perfect by Nicki Rowland, which primarily operates as a dental consultancy and training organisation. She is passionate about sharing her knowledge and enthusiasm with other practices to help them survive and grow in the present tough economic and political climates.
---
Course structure:
One-day course held in Brighton & Hove
Complementary access to the online practice management course. Access to the online management course is granted after the one-day course.
Verifiable CPD: One-day course: 7 hours. Online course: 7.5 hours.
Learning Objectives
One-day course:
Explore the role of a modern Practice Manager

Discuss the importance of generating a great culture in your practice and how to do this

Explore the 'hard' and 'soft' skills required to run a practice

Discuss the essentials of CQC compliance

Look at the importance of robust communication
Online course (free access):
The Role of a Manager
Explore what it means to be a Practice Manager and why it is an executive role
Look at changes in CQC inspections and the GDC's Standards for the Dental Team that influence the management of a dental practice
Discover the essential functions of a Practice Manager
Understand the importance of developing a strategy in practice
Compliance
Understand how the CQC came into existence and what it aims to achieve
Explore CQC inspections and why they were changed in 2015
Understand what is required to meet GDC standards
Look at what Practice Managers need to know
Leadership and Management
Explore the difference between leadership and management
Look at how to learn and develop as a leader and manager
Explore conditions for good leadership and management
Discuss how to manage relations with staff, patients and other stakeholders
Effective Communication
Understand what effective communication entails
Explore why effective communication is important in your practice
Look at different types of communication
Learn how to improve your communication skills
Resource Management
Understand what resources are required in a dental practice
Understand the importance of managing resources effectively
Explore the efficient and safe use of resources
Discuss the importance of security of the resources in your practice
Staff Development
Look at the importance of staff training
Explore the importance of strategic business planning
Discuss essential elements of appraisals, Skills Gap Analyses and Personal Training Plans
Explore how to assess the effectiveness of training and Return On Investment (ROI)
Finance
Understand the purpose of the main financial documents in a dental practice
Identify the practice's sources of finance and funding
Understand the importance of cash flow management and cash flow forecasting
Explore the role of Key Performance Indicators in monitoring the achievement of practice objectives
Understand the processes of setting, monitoring and controlling a budget in practice
Human Resources
Learn how to master the recruiting, interviewing and employment of a new team member
Understand the importance of appraisal systems and how to monitor, appraise and direct staff performance
Explore methods of managing poor staff performance and grievances
Discuss legal compliance and relevant policies and procedures
Explore employee benefit design and rewards
Marketing
To understand marketing and the principles behind it.
To learn how to analyse your patient base and create a bespoke marketing mix
To explore the psychology of buying to maximise sales in your practice
To discuss why building a strong brand allows for growth through your services and patient relationships
To look at promoting campaigns and maximising publicity
To cover ethical marketing and GDC guidelines
Tutors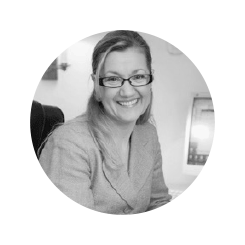 Nicki Rowland BSc, Dip Man
Dental Practice Owner, Dental Practice Consultant and Coach
Qualifications: Bachelor of Science, Level 5 Diploma Dental Practice Management
Course dates
Saturday 2nd May 2020 - Brighton & Hove - Not available
Discounts
Please note that discounts are applied to the VAT-exclusive fee: £150.00.
Multiple applicant discounts
Two applicants: 5% discount
Three applicants: 10% discount
Four or more applicants: 20% discount
Please apply by telephone or use the print application form here. DNN will send you an invoice.
ENROL