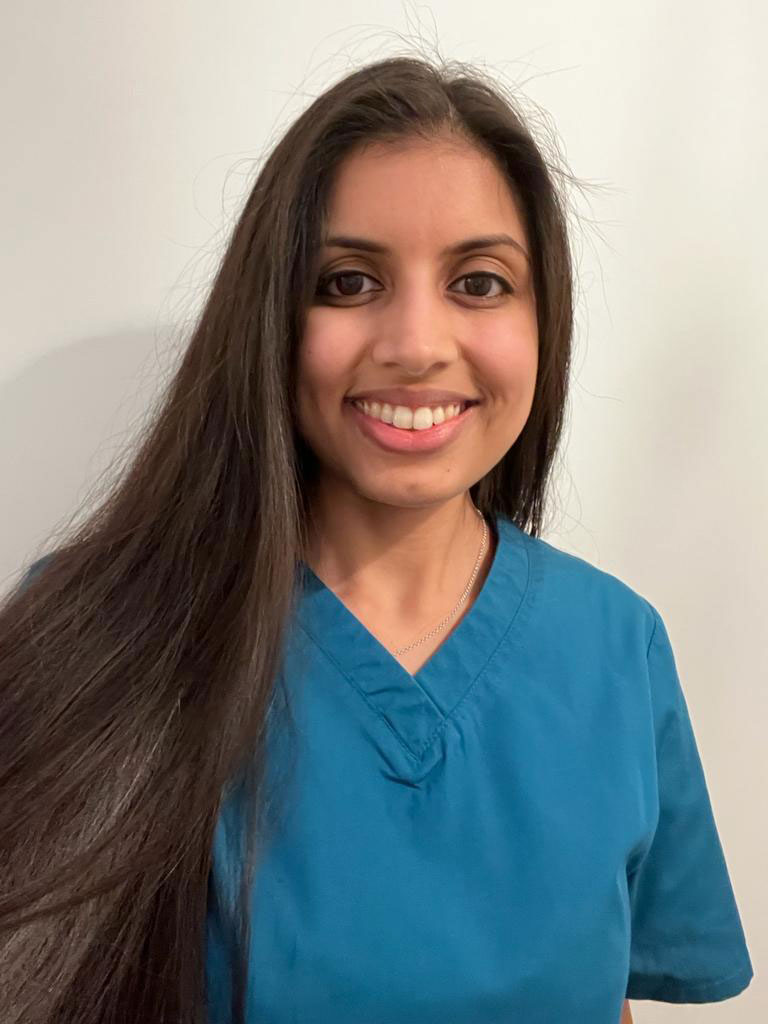 My dental journey began in 2015 when I joined the BSc Dental Hygiene and Therapy course at the University of Birmingham. I learnt about the career through my sister, who had graduated as a hygienist a few years before. I completed work experience, whilst doing my A-Levels, at a local dental practice (where I now work, a real full-circle moment) which confirmed it was the right career for me.
It was an intense three years filled with assignments, exams and clinics. But it was also the most rewarding time; witnessing the progression of your skills and knowledge over the years makes you realise your own resilience and capabilities.
In 2018, I graduated and entered the working world. It was a nerve-wracking but exciting experience; the comforting bubble of tutors, peers, state-of-the-art equipment and longer appointment times was gone. Adjusting to real-world practice was tough; it was more fast-paced, and I was seeing a wider patient range. However, I found myself getting into the swing of things before I knew it, and having a supportive team helped.
Any dental nurses thinking of progressing into dental hygiene should take this as a push to go for it! Nursing will have given you a strong foundation of transferrable skills and clinical knowledge to build upon.
Before applying, research the entry requirements for each university, as they will differ. If GCSE/A-Level qualifications are a concern, don't let that deter you. Some universities will accept a dental nursing qualification to compensate for some of these, so there are options.
Writing an engaging personal statement is the first challenge. You need to convey your interest in dental hygiene/therapy and show evidence to support this. A great way to do this is to give examples of specific patient encounters, such as how you successfully helped treat an anxious patient or uncooperative child. Also, taking extra courses – such as in oral health education or impression-taking – will showcase your desire to expand your knowledge and progress.
The second challenge is the interviews, which are usually in a multiple mini interview format, consisting of short stations testing different skills. Common stations include testing manual dexterity, and discussing ethical scenarios, work experience and current affairs within dentistry. Try to identify which skills are being tested so that you can tailor your answers accordingly. Feeling anxious is natural, but remember it's ok to underperform on some stations; start afresh with each one, always taking a moment to think through your answer before responding to questions.
Being a hygienist is a rewarding career. A large part of the job is educating patients on complex disease processes and treatment plans in an understandable way. I would say this is my favourite part – passing on knowledge that will help make a positive impact on a person's life.
The most important thing when making career choices is to believe in yourself and your capabilities, taking everything as a learning experience. It can be a hard journey, but try not to ponder too much on the what-ifs. Take the leap!
Written by Sahajta Chauhan