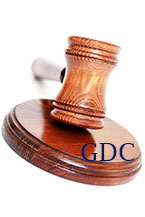 Following May 1st dental patients can now book directly with a dental hygienist or dental therapists. Patients no longer have to arrange to meet the dentist first as dental hygienists and therapists are now able to offer a direct access service.
On March 28th, 2013 the members of the GDC voted to remove the barrier to direct access.
A detailed review of evidence which had been gathered since 2011 was presented to the council and decisions were made based on the consideration of patient safety. The GDC came to the decision that the barriers to Direct Access should be lifted.
Previously, all members of a dental team were required to work on the prescription of a dentist. It was compulsory that all patients had to be reviewed by the dentist first before any other treatment could be carried out by another member of the dental team. This is now no longer the case for certain dental care professionals. This effects dental hygienists and dental therapists significantly in particular.
The GDC has reminded registrants and those that affected by the changes that they must follow these important guidelines:
• All registrants must be trained, competent and indemnified for any tasks they undertake.
• All registrants must continue to work within their scope of practice regardless of these changes.
• All registrants must continue to follow the GDC's Standards for Dental Professionals.
• Dental care professionals do not have to offer direct access and should not be made to offer it.
It is important to remind dental professionals that just because direct access is no longer always applicable, it is not compulsory or mandatory to do so. However, these changes reflect just how much the dentistry world is changing and developing for dental care professionals
Information sourced from the GDC.