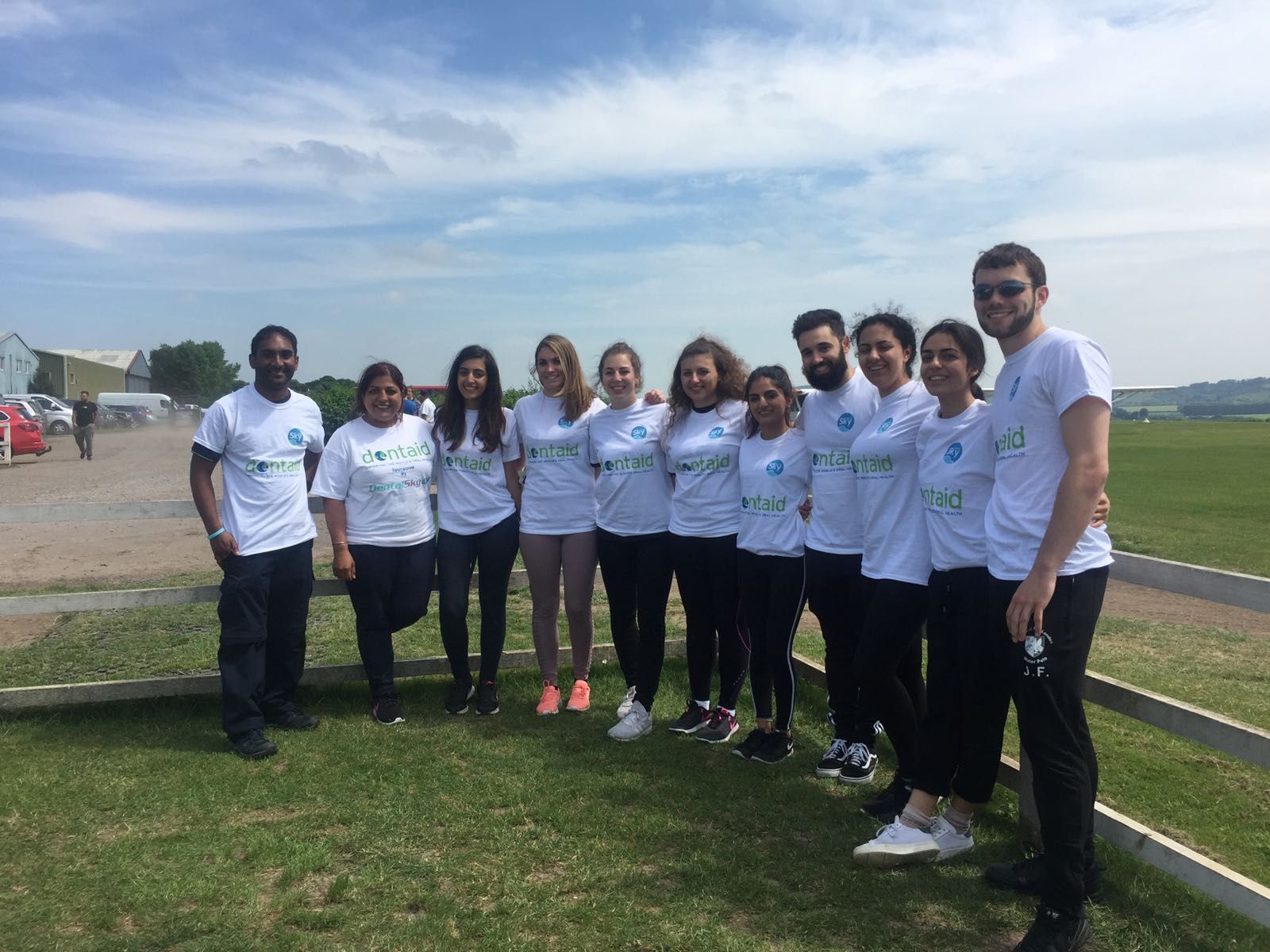 FEARLESS fundraisers with a head for heights are being invited to take to the skies and raise money for Dentaid.
The charity is holding sponsored skydives in Lancaster and Salisbury in 2019 and also has the opportunity to abseil 100 meters down the Spinnaker Tower in Portsmouth.
The first skydive in the fundraising programme takes place at Lancaster airfield on Saturday, March 23. Strapped to an instructor, the brave jumpers will leap from 11,000 feet and freefall for more than 30 seconds before floating back down to earth. Registration for the event costs £100 and each jumper will be asked to raise £300 in sponsorship.
On June 15th Dentaid will be giving fundraisers in the south a chance to make the leap and support Dentaid with a second Skydive for Smiles being held at Old Sarum Airfield in Salisbury. The tandem jump will take place from 10,000 feet. Registration is £50 plus £300 sponsorship.
Adventurous abseilers will be able to take a step into the unknown when they abseil down the Spinnaker Tower in Portsmouth on June 29th. This sponsored event from 100 meters up will offer amazing views for those brave enough to open their eyes! Registration is £100 with a minimum sponsorship of £200.
"We know from the success of our first sponsored skydive last year that there are lots of adventurous people who want to raise money for Dentaid and have an unforgettable experience at the same time," said Dentaid's fundraising officer Heidi Robinson. "These events will be exciting and challenging and you'll also be raising money to help Dentaid improve access to dental care for the most vulnerable people in the UK and overseas."
For more details or to register email This email address is being protected from spambots. You need JavaScript enabled to view it. or call 01794 324249.