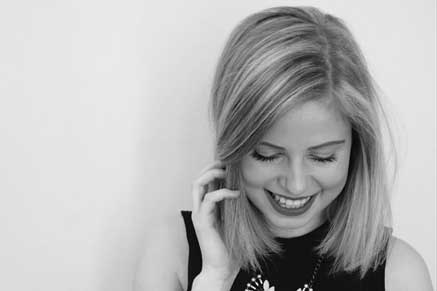 Throughout my life, I have had an interest in science, an ever-growing interest in healthcare, and an overwhelming urge to help others. At the tender age of 18, I reached that inevitable time of deciding what I wanted to do with my life. After months of not knowing which career to take and multiple weekends taken up by research and talking with family members (some of whom work in healthcare), I decided that dental nursing was the route for me. Now that I had my mind made up, it was time to search hard for the job that I wanted.
I started by emailing and phoning multiple practices around my area, asking if they had any vacancies for a newbie like me. After many rejections, I finally hit the jackpot. I bagged an interview at a local dental practice, got myself a job, and started life as a trainee dental nurse. This time of my life was very exciting: a new job, new experiences, learning all about dentistry – it was great. I studied and worked hard, and by July 2016, I had completed my NVQ in dental nursing and was a fully qualified dental nurse.
I loved everything about the job, and I knew that I had made the right decision in choosing dentistry as a career. I built amazing relationships with my fellow dental nurses, dentists and patients, which made the job worth every stressful second. But … there was something missing. After two years of dental nursing, I already wanted more. I wanted to have more interaction with patients, I wanted to build a better rapport with the public, and I wanted to stretch my knowledge even further.
I began investigating progression routes. The options I found that could follow on from dental nursing were: dental hygienist/therapist, orthodontic nurse, orthodontic therapist, practice manager, oral health educator … the list goes on. The option that appealed to me the most straight away was dental hygienist. Being able to help the public improve their oral health, learn about all things science in relation to the oral cavity, and being hands-on at the same time?! It sounded like the perfect job for me.
I was fully aware that, unlike for dental nursing, I would need to complete a university course to be able to register with the GDC as a dental hygienist. The only thing holding me back was that I had no A-levels. As far as I was aware, A-levels were a necessity when applying for university. How wrong I was! I found that at the University of Essex there was a dental hygiene course that allowed applications from those with GCSEs and two years' experience in dental nursing – no A-levels were needed.
After thorough discussions with my principal dentist and head nurse, I decided to take a leap of faith and apply for the FdSc Oral Health Science course for the intake starting September 2017. I was constantly told that I should not get my hopes up – it was very unlikely I would even get an interview on my first attempt, as the course was so popular. I took a leap of faith, and off the application went. It was a month later that I got that super exciting e-mail telling me that I had been invited for interview! I was shocked, I wasn't expecting to get any further than completing an application.
My interview was a few months later. Obviously, I was extremely nervous. Speaking to other applicants on the day, I realised I had so little experience compared to some of them. I had only just finished my qualification in dental nursing and I had not completed any post qualification courses. I thought I had no chance, but I tried to let these thoughts subside during the interview process and tried my absolute best. I tried harder than I have tried for anything else just to be myself and let my personality and ambition shine through.
It worked! Just over a month after my interview, I got the eagerly awaited e-mail from UCAS to say I had got an unconditional offer for the University of Essex. I accepted straight away, handed in my notice to my manager and began the next few months of planning and preparing for life at university. There was so much to think about: where would I live, what books did I need, would I make friends, what would life be like? After what felt like a lifetime of waiting, I moved to Southend and began my new life as trainee dental hygienist.
I am now weeks away from completing my second term in my first year at the University of Essex and I am loving every single second. I live in a new town, I have made amazing new friends and I am thoroughly enjoying the experience. The placement setting is great, as I get a realistic experience of what life as a dental hygienist will be like. I am already signed off to take patient histories, complete extra- and intra-oral examinations, disclose, take indices, complete BPE and 6-point pocket charts, scale teeth supra-gingivally and polish.
The past six months have gone extremely quickly, and I cannot deny that it is some of the hardest work I've ever done, but you know what they say: 'When you love what you do, you will never work a day in your life'.
Written by Tiffani Hutchinson RDN