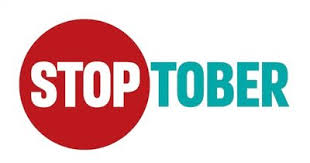 This month's topic is how we can help, support, and encourage our patients to quit smoking. As I have never smoked myself, I feel that I am only able to give my patients the facts that I know about smoking and aim to be sympathetic towards them.
I know that many of you will be in the same boat as me, but others who do smoke or have smoked in the past may have a different approach to the subject and know what it's like to be in their patients' situation. There are different reasons for smoking, whether it's while socialising with friends or for the enjoyment of it – but some smokers see their own smoking as a bad habit.
As many of you will know, from the 1st October, the Stoptober oral health campaign will be underway. It aims to help and encourage as many smokers as possible to quit. Public Health England (PHE) started the campaign in 2012 based on the insight that if you can stop smoking for twenty-eight days, you are five times more likely to be able to quit for good.
As we all know, smoking has a detrimental effect on your body in general and (of specific relevance to dental care) on your oral health. Unfortunately, many people do not realise this.
The ways that smoking affects oral health are:
Xerostomia (dry mouth);
Risk of oral cancer;
Halitosis (bad breath);
Staining;
Hairy tongue;
Worsened periodontal disease, and increased risk of developing it.
Most of the healthcare sector (including doctors and pharmacists) get involved in Stoptober, as they must promote a number of health campaigns per year under their contracts. Stoptober is part of a wider campaign by the NHS called 'One You'. This campaign helps adults and teenagers across the country make small changes to their lifestyles – changes that can have a major impact on their future health. It's important that we get involved too. I know a lot of practices offer these services already, but it's a great reason to reinforce the campaign's message with our patients. PHE offers a range of different resources and support to help and motivate smokers to achieve these positive results.
As oral health professionals, we are there to make sure that we give our patients the best advice possible. If a patient isn't interested or ready to make changes, that's absolutely fine – but it's important that they have received the correct information so that when they are ready, they are already aware of the available services. You can direct patients to the website: https://www.nhs.uk/smokefree, where they can be offered support via e-mail or text message. There is also an app to download, or they can receive face-to-face advice at a local clinic. You could also get in touch with your local GP practices and pharmacies to see if they provide clinics for smokers – these often offer free or discounted nicotine replacement therapy (NRT) treatments and support. Taking these steps in advance will enable you to confidently signpost patients to a suitable next stage of treatment.
There are many NRT products on the market, and (as you might know) Vaping or E-cigarettes are becoming increasingly popular. We are still unaware of the long-term effects of these products, so it's important that we don't recommend them to our patients.
At the time of writing, PHE hasn't yet updated the resources for the 2017 campaign – so make sure you check that the document available through the link below is correct and up to date before downloading it. See:
https://campaignresources.phe.gov.uk/resources/campaigns/6-stoptober/overview
Thanks for reading my blog.
Emma Leather RDN, PTLLS, TAQA, OHE